Aberdeen are making preparations for a mid-season training camp in the United States.
The Dons are set to use Atlanta United's training base during the month-long break for the 2022 World Cup, which starts in November.
The Scottish Premiership will take a break after the fixtures on November 12-13 until December 17 while the World Cup in Qatar takes place.
The Dons also hope to play two or three friendlies while they are in the States.
They will be based at Atlanta United's £46 million training base which was opened in 2017.
Dons chairman Dave Cormack told The Press and Journal: "It is early stages but the plan now is we are seriously looking at coming out to Atlanta during the World Cup.
"We would use Atlanta's fantastic training facilities.
"It will be a training camp and we would be inviting Aberdeen fans in North America to be part of that.
"We would like to organise two or three games while we are there.
"We are looking into doing a first team camp with an open day for the fans in North America."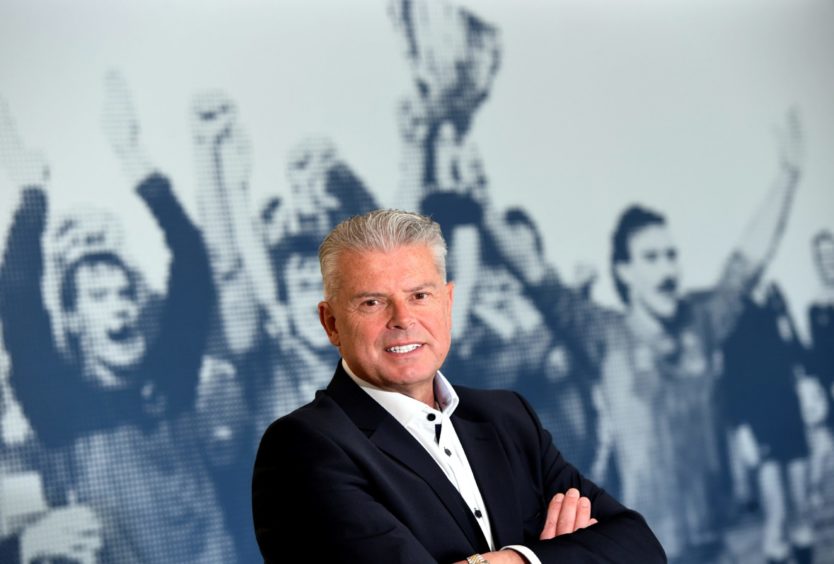 Aberdeen entered into a strategic partnership with MLS side Atlanta United in 2019, with Atlanta United president Darren Eales joining Aberdeen's board of directors.
Atlanta's parent company – AMB Sports and Entertainment – also invested £2 million into the Dons.
There have also been a number of loan deals between the two clubs, with Ronald Hernandez making his loan move from the Dons to Atlanta permanent earlier this year, while Jon Gallagher spent time on loan at Pittodrie during the 2019-20 campaign.
Cormack said: "Not long after we announced the partnership with Atlanta in 2019 we hit Covid.
"Jack Mackenzie was going to be heading to Atlanta United 2 when Stephen Glass was the coach. Covid put paid to that.
"What we have agreed with Atlanta is they are going to come over at the beginning of the season and we can go over best practices off the field.
"The football operations are collaborating regularly, such as through scouting."
'Wrong to suggest Glass wasn't our first choice'
Meanwhile, Dons chairman Cormack has said reports suggesting the preferred candidate to replace Derek McInnes dropped out of the race are wrong.
Cormack revealed a candidate – believed to be Danny Cowley – told the Dons mid-interview he had just accepted another job.
Former Huddersfield and Lincoln City boss Cowley was named Portsmouth manager on 19 March 2021 – four days before Stephen Glass was named Dons boss.
Cormack said: "It would be wrong to suggest Stephen Glass wasn't the first choice.
"We were in a series of final interviews with the shortlist.
"Stephen and three others were shortlisted and one dropped out of the process.
"He was a really good candidate, but he pulled out of the running after being offered another job and we were going to take a bit longer to make our decision.
"He was a top contender, but pulled out at the last minute.
"That was the reason why we sped up the process."
Cormack, meanwhile, has backed Glass to bounce back after his disappointing spell at Pittodrie.
The 45-year-old left the Dons in February after 11 months in charge following a Scottish Cup defeat against Motherwell.
He said: "As you can imagine it was a very difficult decision.
"Whatever the role in any business, it is always tough when you part company with people.
"I have said to him that just because this door has closed doesn't mean others won't open up.
"They will.
"What Stephen is doing is taking a well-earned break for a few months.
"I think he will be open-minded about what he does next.
"He may go overseas or back to the States but he is spending time with his family at the moment.
"They had been away (in the States) for a long time.
"I have no doubt Stephen will be back in a good coaching role in the next six to 12 months."
The north-east footballers who played in the NASL with Best, Cruyff and Pele