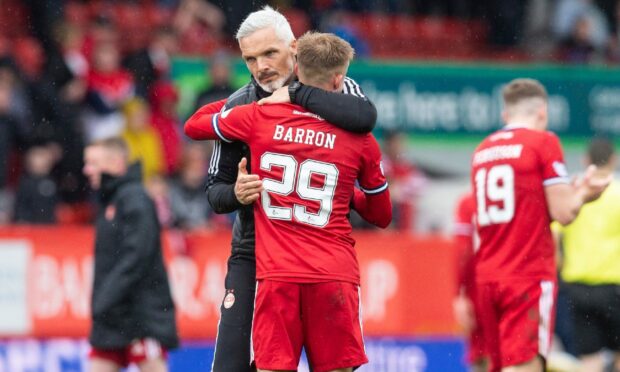 Aberdeen have looked for weeks like a team desperate for this tumultuous and uninspiring campaign to be over.
They have stumbled through games, scraping together enough points to stay up, but never in any danger of achieving anything concrete.
The extent of the rebuild on Jim Goodwin's hands has been laid bare by recent performances. He has tried to put a team on the park with players who will be here next season, but he has still needed guys who have been told they have no future at the club.
It is clear there is a lot of work to do in refreshing not just the squad, but also the excitement of the supporters, which has drained away with each result.
Opportunities for the club's youth
Dons chairman Dave Cormack has previously stated his commitment to giving a pathway for the club's young players to break through. We have seen it to a certain extent with Calvin Ramsay, whose breakthrough season is perhaps better in the context of what has unfolded around him.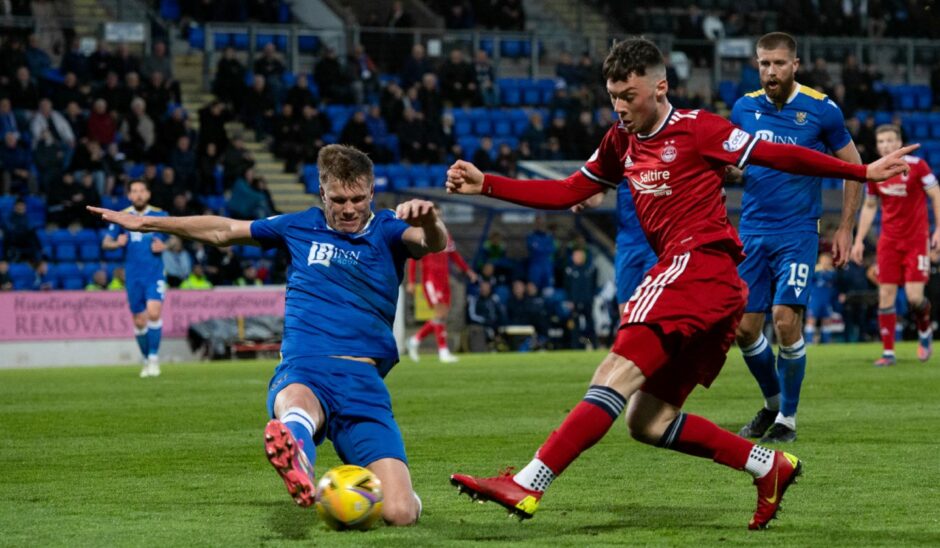 Connor Barron broke through after spending the first half of the season at Kelty Hearts and has made a strong impression. He appears to embody what Jim Goodwin wants, a whole-hearted, energetic midfield player willing to drive his team forward.
Jack Mackenzie is slightly older than those two and has had an up-and-down year. Game-time has not been regular for the left-back, due to injuries, but he is under contract for next season, so it's reasonable to assume he will get a fair chance to prove himself again.
Liam Harvey was handed his senior debut against St Johnstone given the paucity of options available to Goodwin. He has impressed in the under-18s and is a very busy forward, but remains raw at just 17.
Players doing well on loan
Two players, however, who have made great strides away from Aberdeen may be in the best position to make an impact on the first-team in the new campaign.
I have waxed lyrical often enough about Ryan Duncan and how well he has played at Peterhead during his loan spell.
But even their manager Jim McInally, who does not mince his words when it comes to assessing whether a player is good enough, spoke glowingly of the teenager last week.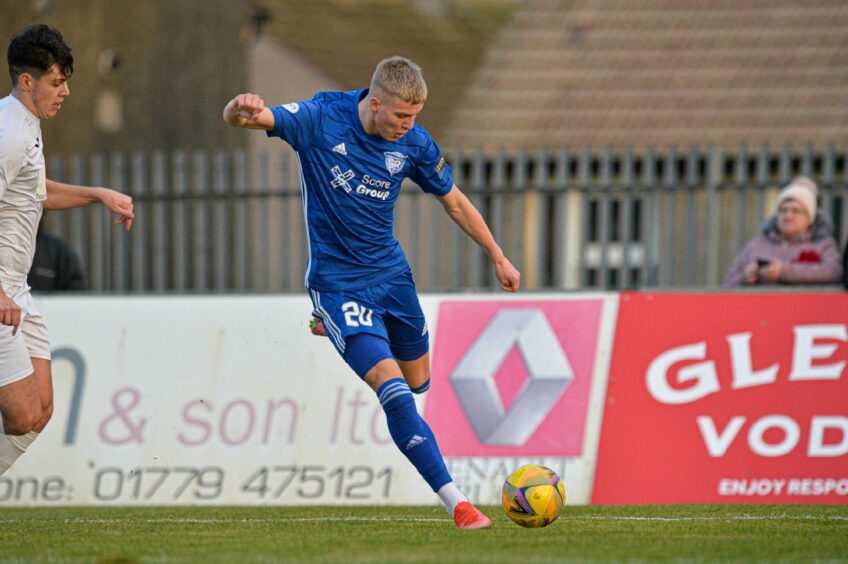 His combination of size and skill make him a nightmare for full-backs to deal with. His delivery from dead-ball situations is also something which the Dons would benefit from.
Evan Towler has played well in a struggling Elgin City side and is just 17. He is rangy and versatile, able to play at left-back or centre-half, and is captain of the Aberdeen under-18s.
It will be interesting to see if he is sent out on loan again – there is interest from SPFL clubs – or if he is trusted to push for a first-team berth.
Charles Dunne, one of Goodwin's former charges at St Mirren, has been linked with a move to Pittodrie and would occupy a similar role, but there certainly seems to be enough faith in Towler's ability to suggest he has a big future.
Balance of young players and experienced pros needed
There is a crop of talented young players coming through at Aberdeen, but the Dons have to get the balance right with them and quality, experienced pros. The business model Aberdeen operate with cannot afford another year without European qualification.
Ultimately this may dictate the nature of their recruitment in the summer. Experience provides something of a guarantee of what performances you can expect from a player. Bumps in the road come with giving youngsters a chance.
If Goodwin can find the right experienced players to upgrade the quality of the squad but also facilitate the development of a crop of promising youngsters, he may just get the best of both worlds.
Willie Miller: Testing fringe and youth players now more important to Aberdeen than bid to finish seventh