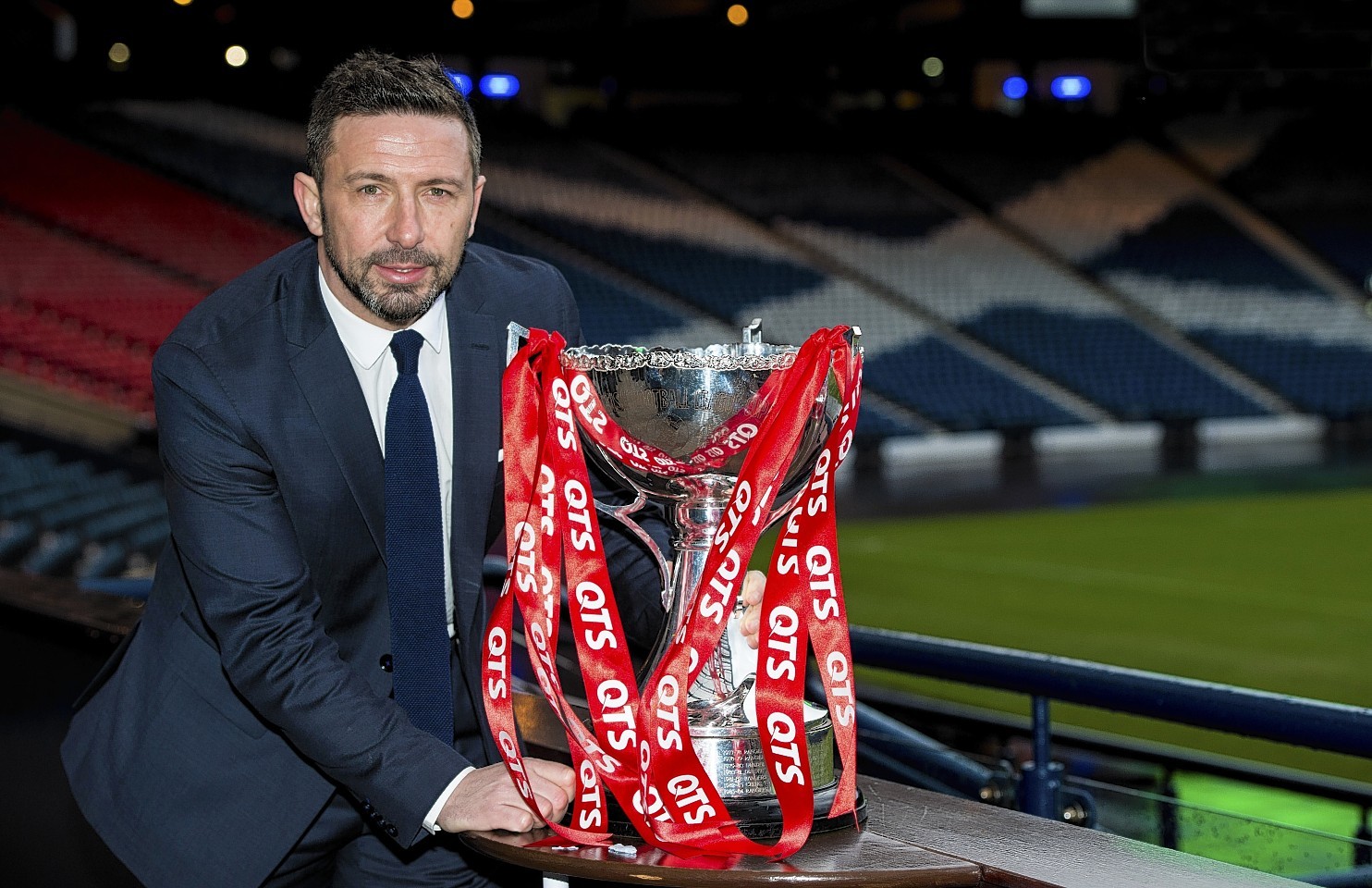 Aberdeen may be the League Cup holders, but manager Derek McInnes has played down the notion his team is clear favourites to sweep aside Dundee United and progress to the final.
The Dons, who triumphed in a penalty shootout in last season's final against Caley Thistle, will go into tomorrow's match with double the support of Dundee United, while the memories of last year's success remain fresh in the memory.
McInnes is confident his side can take one step closer to retaining the trophy, but the Dons manager knows a Dundee United team packed with attacking prowess stands in their way.
Much of Aberdeen's success this season has been based on their solid defensive foundation, which included a remarkable run of eight wins without conceding a goal.
The Dons have not conceded in the League Cup since October 30, 2012 when they were knocked out of the competition on penalties after being held to a 2-2 draw with St Mirren at the quarter-final stage.
That admirable defensive record is certain to be tested in tomorrow's eagerly awaited semi-final against United – the leading-scorers in the Premiership this season.
United have only won one of their previous six matches against the Dons, but McInnes says previous form will count for nothing.
The Aberdeen manager said: "I wouldn't say we are favourites. Both teams are evenly matched. There is not a lot between the teams and the league table would suggest that.
"Although we have had the upper hand in terms of individual games against each other, I think there has been an improvement from both teams this year.
"There is a healthy respect from both sets of players and managers for the opposition.
"United have got players who can punish us if we give them time and space – but so do we.
"Both teams are capable of causing each other problems.
"Whenever we have defeated Dundee United it has always taken a strong performance to get us the result.
"We will be aiming to bring that once again."
The weight of expectation was on the Dons ahead of last season's cup final.
More than 40,000 supporters descended on Parkhead in the hope of seeing the Reds end a 19-year wait for silverware.
After 120 agonising minutes, the Dons finally got the job done on penalties with Adam Rooney converting the decisive spot-kick against Caley Thistle.
The wait for a first trophy of the 21st century may be over, but McInnes does not believe that will lessen the expectation on his team.
He said: "For the players and staff it is the same pressure.
"We always put ourselves under pressure to be successful.
"The support may not have the same pressure on the team but they certainly want to get to the final just as much.
"They had a great day at Parkhead last season and they will want to experience the same at Hampden.
"Hopefully we can do that this season but in order to reach the final we have to beat a good Dundee United team."
After delivering a cup in his first season in charge and finishing third in the Premiership, McInnes is desperate to prove his team is still heading in an upward trajectory.
The Dons are on course for a better finish in the league and have closed the gap on title favourites Celtic considerably. McInnes' men have already bowed out of the Scottish Cup after a 2-1 defeat at Dundee and the Dons manager would love to give the supporters another day out at a cup final to enjoy.
He added: "When we won the cup last season there was a huge sense of relief. The fact we took 43,000 supporters to Parkhead showed the depth of feeling and desperation that was there to win a trophy again.
"It was a must as that feeling had been hanging about us for a long time.
"Now, both on and off the pitch, there is a lot to like about us.
"For years we had struggled with that expectation and had fallen short. We also had the debt hanging over us which made it difficult to maximise what we have got at the club.
"We are now debt-free and we have won a trophy but we want to build on that.
"We have a team that we have every confidence in.
"There is a lot going for us but we know how quickly that can change.
"It has turned quickly for us in the last 20 months or so and we have that optimism and energy back in the city.
"It is important we manifest that as much as possible and keep it going."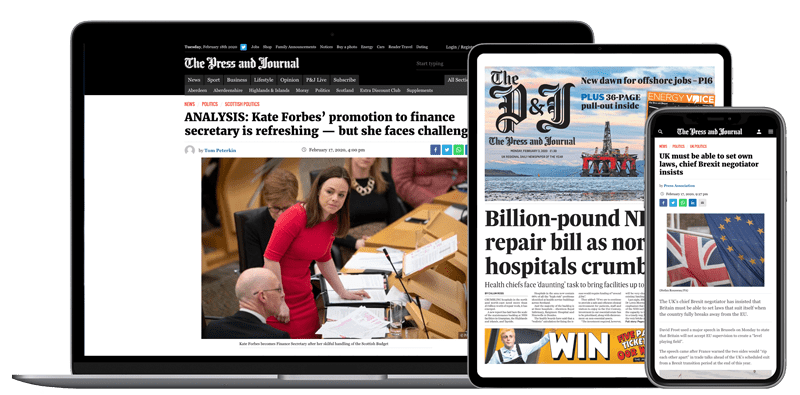 Help support quality local journalism … become a digital subscriber to The Press and Journal
For as little as £5.99 a month you can access all of our content, including Premium articles.
Subscribe