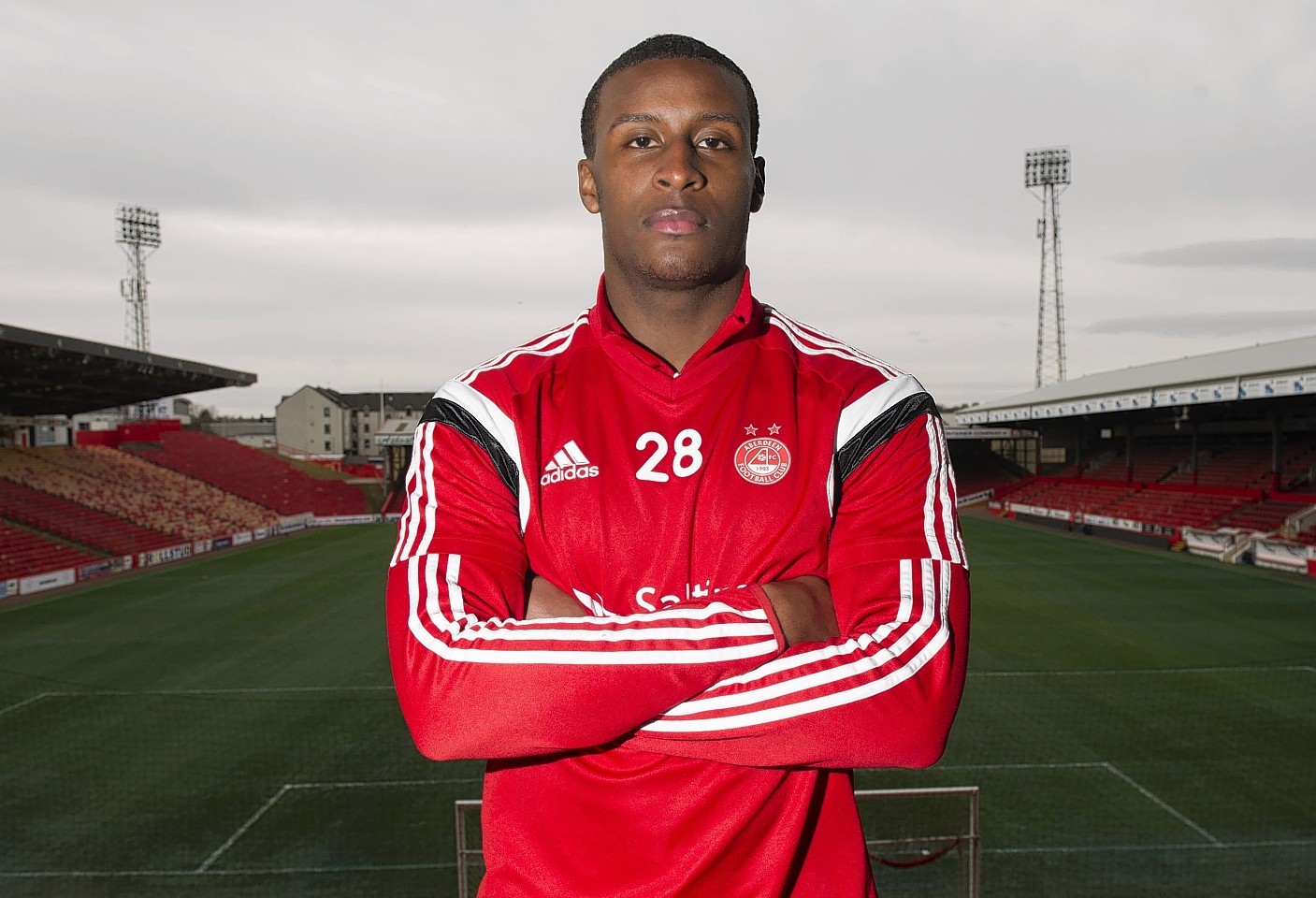 Donervorn Daniels broke the party line at Pittodrie yesterday by claiming Aberdeen are serious about preventing Celtic winning a fourth consecutive league championship.
The Dons have been keen to play down talk of a title charge, despite going on a 13-game unbeaten run which has brought them to within three points of tomorrow's opponents.
A victory at Parkhead would throw the title race wide open and the on-loan West Brom defender is confident his side can cause an upset against Ronny Deila's Hoops. He said: "Of course we're in a title race. We're second in the league. We know we're good enough to challenge teams and Celtic is just another game where we have to concentrate and put our all into it.
"I don't know what Celtic are thinking. We're not concentrating on them. Everyone knows the magnitude of this game and it's on television, so all my mates will be watching and it's good they can see me play.
"It's a game everyone will want to watch. There will be 22 good players on the pitch, so it will be good for the neutrals.
"I'm expecting a good atmosphere at Parkhead. This will be the biggest crowd I've played in front of and I'm looking forward to the challenge of playing against the champions.
"We're on a 13-game unbeaten run which is fantastic. We won't be too worried about Celtic. We just want to enjoy the game and give everything we have to concentrate on getting the points.
"We've prepared well all week, the training has been fantastic and the manager has put the confidence in us that we can do it.
"We're on a good run and we believe in ourselves."
Perhaps it is a sign of the confidence in the Aberdeen camp that defender Daniels opted against taking a closer look of the Hoops when they faced Inter Milan on Thursday.
He said: "I didn't watch Celtic's game in Milan – I was watching the Liverpool game instead. I'm not a Liverpool supporter, I just wanted to watch it.
"Celtic have a massive squad, so I'm sure they're well equipped to put out a good team. How they feel and approach the game doesn't affect how we go into the match.
"We've got 33 points still to play for after Sunday, so I don't think this will make or break our season win, lose or draw. We just need to go into it with the mentality that we've had in every game so far."
Daniels is on loan at Pittodrie until the end of the season but the Montserrat-born player has not ruled out a permanent move.
The 21-year-old added: "My contract is up at the end of the season and my thoughts are just on Aberdeen in terms of pushing and finishing as high as we can as a team and then I can sit down with my representatives and consider the options. Aberdeen are a fantastic club and we'd have to consider it if the option was there."