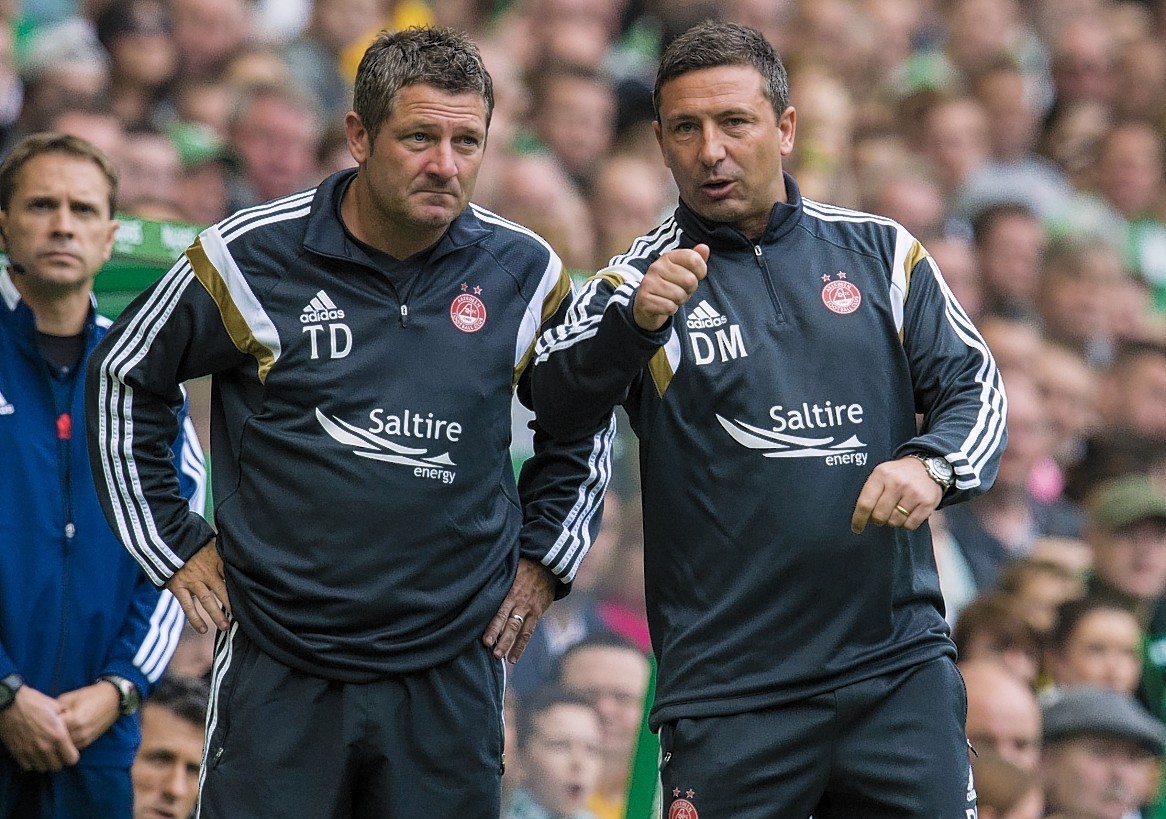 Aberdeen manager Derek McInnes says his Celtic counterpart Ronny Deila is wrong to suggest the Dons' hopes of a first title for 30 years will be over if they lose at Parkhead tomorrow.
The Hoops manager claimed the Dons need to take at least a point from their Sunday showdown if they are to remain genuine championship contenders.
Aberdeen have not won a league match at Parkhead since October 2004 when they beat the Hoops 3-2 but knocked Celtic out of the Scottish Cup last season with Russell Anderson and Peter Pawlett scoring in a 2-1 win.
Victory tomorrow would result in the Dons pulling level with Celtic but McInnes says his players will continue to push the league leaders all the way until the end of the season – whatever the outcome at Parkhead.
He said: "There are plenty of points to play for. From our point of view, whether we win, lose or draw, it won't affect us.
"We will keep going for the rest of the season.
"I realise the significance of this game. There are only 12 games to go and not a lot of room for error.
"There will still be 33 points available for us after Sunday. I understand and accept the significance of this match and a win would be a fantastic result for us. But whether we win, lose or draw the game we will still be looking to finish the season as strongly as possible."
McInnes, meanwhile, said Celtic's enthusiastic celebrations following their 2-1 victory at Pittodrie in November helped provide the motivation for his team to go on a 13-game unbeaten run.
He said: "That was a disappointing day for us. The way we lost the game was harsh on the players. It was important to turn that negative into a positive. The players deserve so much credit for that consistency.
"I was surprised at that level of celebrations for a Celtic team in November. Maybe that suggested the importance for them of winning the game.
"If they go and beat us on Sunday, we don't plan on going anywhere. We will try to finish the season as strongly as possible."
Meanwhile, former Hearts player Andrew Driver, who is currently a free agent after leaving Houston Dynamo, has been training with the Dons.
McInnes added: "I spoke to his agent during the week and that was his first day with us. He is looking for somewhere to train, so we gave him an opportunity to come in with us for a few days. There is nothing more to it than that."