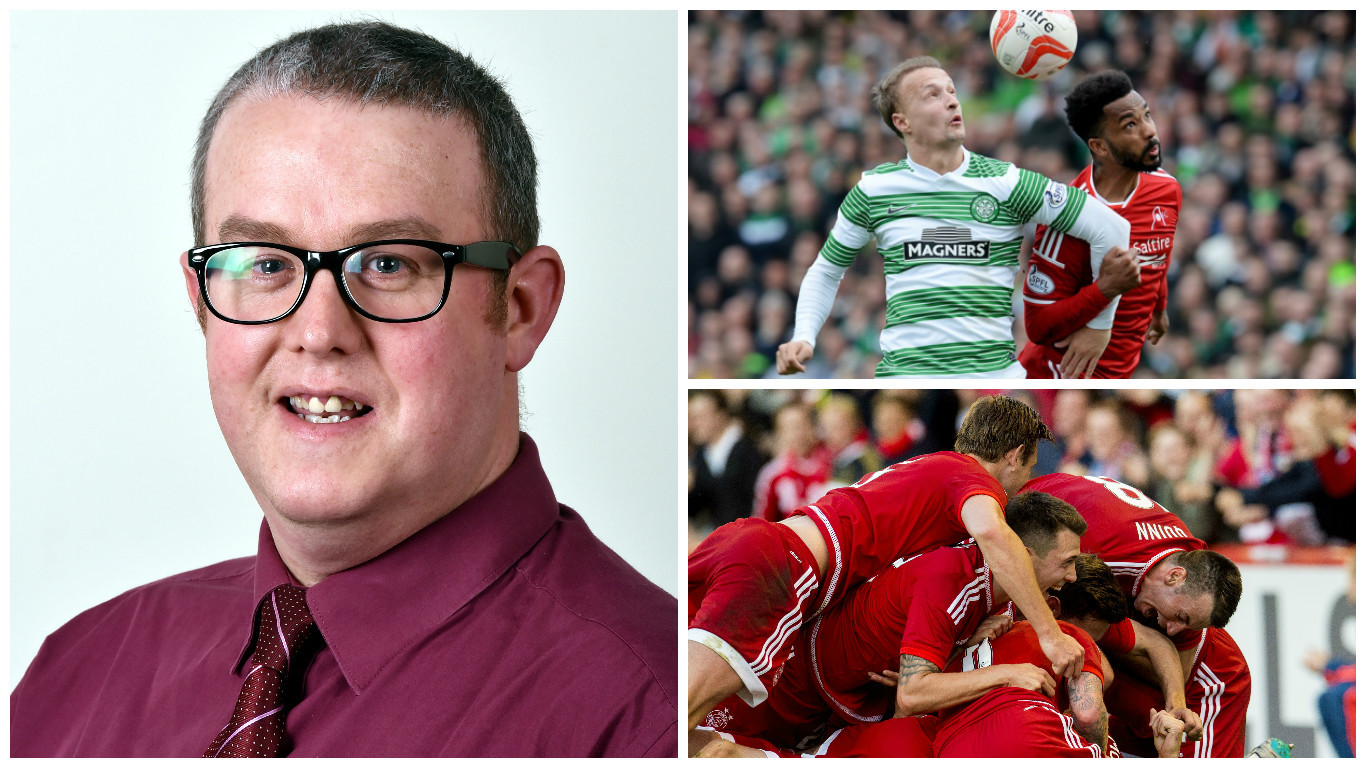 Must win games on Halloween?
Perhaps not but tomorrow's Celtic v Aberdeen game is a dare not lose as far as the Dons are concerned.
It's remarkable that, despite a record setting eight game winning start to the season, the players in the Aberdeen squad find themselves fighting to keep in touch with the champions as they travel down to Glasgow for their crucial top of the table tussle with the league leaders this weekend.
The Dons manager Derek McInnes has played down suggestions his side must beat the Hoops to keep their title challenge alive but deep down he knows defeat would leave his team not with a big uphill task but a mountain to climb to overturn what would be a seven point deficit.
Should the worst case scenario unfold for Dons supporters and they watch their side lose at Parkhead they will hear their manager and players talk of nothing being won in October and there's a long way to go etc…
But would any Dons fan, hand on heart, believe a seven point margin can be overturned?
It's not being defeatist, it's being realistic and most members of the Red Army will be thinking 'It was a good effort lads but those men in green and white have got too much for us.'
Celtic, in Scottish football, is a machine which churns out win after win week after week.
Aberdeen did brilliantly to take the fight to them in the opening eight games but three defeats and a draw is all it has taken to give Ronny Deila's side a four point lead.
They can go out and sign experienced English Premier League players at the drop of a hat if they wish while the Dons and the rest of Scottish football play the role of bargain hunters in every transfer window.
A win for Aberdeen at Parkhead might not change what the bookmakers believe, with great confidence it must be said, will be another title heading to the Hoops come May but it will at least provide some hope for a while longer and hopefully give the Dons a much needed injection of confidence following the recent poor run.
But whatever happens tomorrow it cannot be Aberdeen alone who should be expected to take the challenge to the Hoops.
For all the talk of Deila being a man under pressure following poor European results, domestically his depth of squad has stacked the deck in his favour and no-one, other than the Dons, have managed to beat him thus far.
That has to change if the bookmakers and common sense is to be proven wrong, irrespective of tomorrow's outcome.