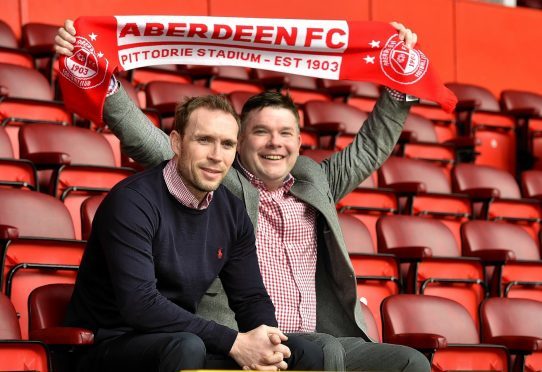 Aberdeen has become the first professional football team in Scotland to launch a fan group for its lesbian, gay, bisexual and transgender supporters.
Rev Scott Rennie, Scotland's first openly gay minister and a lifelong Dons supporter, and former Aberdeen captain Russell Anderson launched the Proud Dons group at Pittodrie yesterday.
Rev Rennie said Proud Dons would provide a social group for LGBT Aberdeen fans and their friends to meet up and talk about football, as well as to campaign to kick homophobia out of the game.
He said: ""It sends out the message to LGBT fans that there is a place for them in football.
"I remember being in the terraces at matches when I was younger where there was a lot of homophobia and not feeling great about that as a young man.
"It clearly gave me the message that if you were a man who liked football you couldn't be out and gay.
"I don't want young men and women who come to games and love the Dons to feel that same way.
"We are just football fans like everyone else so it is great to send out a message that Aberdeen is for everyone.
"We want to send out the clear message that there is no place for homophobia in Scottish football."
Arsenal was the first team in England to launch a LGBT fans group, with other clubs quickly following suit. It is hoped teams across the country will now follow in Aberdeen's footsteps.
At present there are no openly gay footballers playing in the Scottish leagues.
In 1990 Justin Fashanu, who had short spells with Airdrie and Hearts, became the first and so far only male professional footballer to come out as gay. He took his own life in 1997.
Former Aberdeen captain Anderson, who now works as a business development manager at Pittodrie after retiring at the end of last season, believes Scottish football would fully support any openly gay footballers.
He said: "From a players' perspective, the burden of trying to perform well as well as having that pressure on your shoulders of maybe being the first one to come out is perhaps one of the reasons why it hasn't happened yet.
"I think it would take a very brave person to do it.
"But if they did I think they would certainly get lots of support."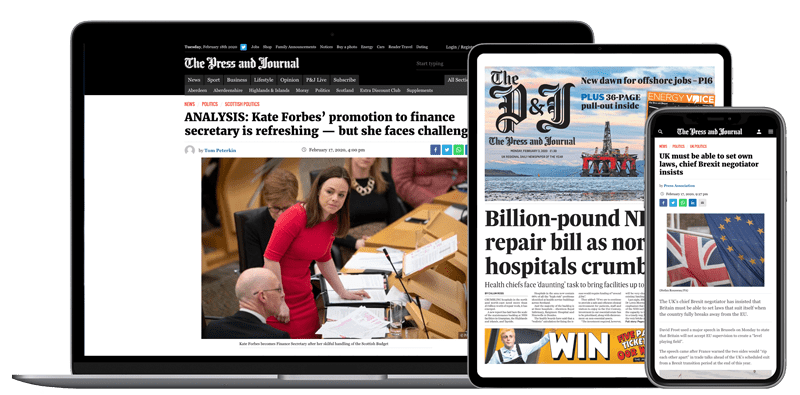 Help support quality local journalism … become a digital subscriber to The Press and Journal
For as little as £5.99 a month you can access all of our content, including Premium articles.
Subscribe