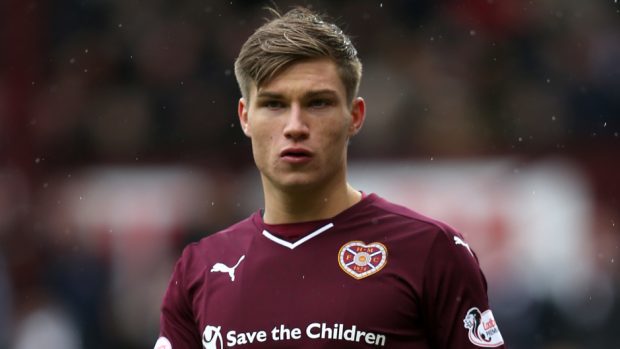 Attacker Gavin Reilly has warned the Dons his Hearts side are coming for them.
The Jambos are in pursuit of second-placed Aberdeen Dons in the Scottish Premiership following their 2-0 win against Caley Thistle on Tuesday and Reilly is confident his side can catch Derek McInnes' side.
He said: "Aberdeen will definitely be looking over their shoulders. We've not cemented third place yet but we've always got to aim high.
"They dropped points at the weekend but we've won both our games.
"We need to keep the momentum and hopefully when we get them in the next game we can turn them over."
While Reilly is optimistic his team can close the gap on the Dons he hopes to see his side continue its progress in the Scottish Premiership by challenging nearer the top of the table next season.
He said: "We've probably overachieved this season just by getting top six, but we'll be gunning for Aberdeen again next season as well.
"It's about constantly building. We definitely could be up there with Aberdeen and Celtic next season.
"Hopefully we can finish third this season – and maybe even second.
"Next season we'll start again and hopefully be even higher.
"I thought when I came in we would be aiming for the top six, but I'm not too surprised with how it's gone. There's a lot of experience here and some good young players as well.
"It's got all of the ingredients for a side which could be up there challenging next year. We're not going to win it this year but when you look at the stability and the building work of the manager, who knows what could happen next season?"