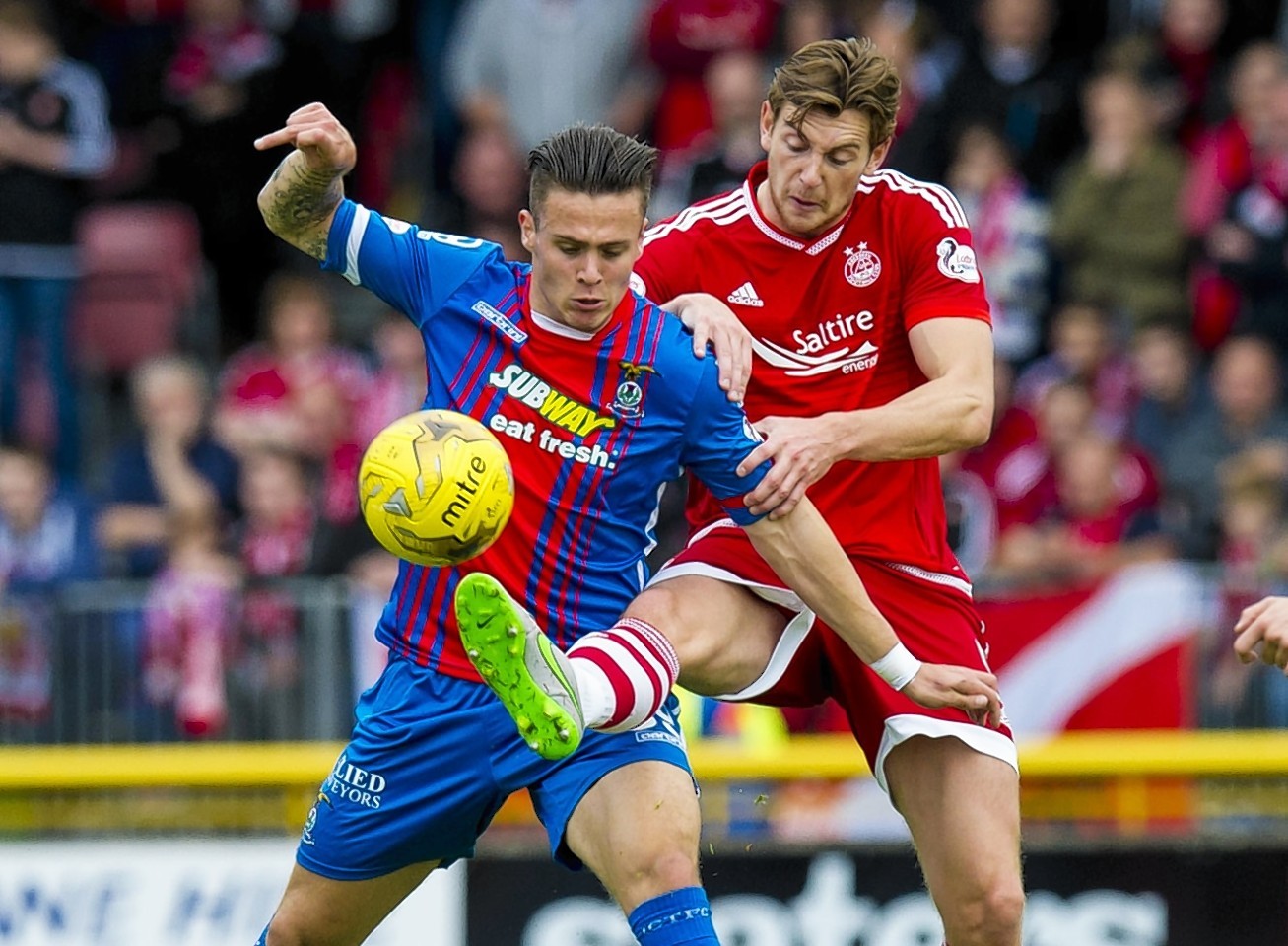 Miles Storey has revealed it took all of an hour for Derek McInnes to convince him to move to Aberdeen.
The former Swindon Town forward, who spent last season on loan at Caley Thistle, is in line to make his debut for the Dons in the Europa League tonight against Latvian side Ventspils at Pittodrie.
He said: "I was talking to my agent throughout last season and knew there was a bit of interest and as soon as I played my last game for Inverness I met the manager to talk about football and to get his views on the club and how he wants his team to play.
"Within an hour I didn't have any more questions and I knew I wanted to come here."
Storey was forced to sit out the first qualifying round matches against Fola Esch as Swindon would not release him from his contract before June 30, meaning the Dons could not register him to play against the Luxembourg club. But the attacker is ready to take out his frustration on Ventspils after officially becoming a Don on July 1.
He said: "I was still a Swindon player until June 30 and they used their right to keep me. We had to wait until July 1 until I was officially an Aberdeen player. These things happen in football and it was out of our hands.
"It was a bit frustrating not to be involved when the lads reported back but I'm here now and getting up to speed.
"I'm getting used to the surroundings and looking forward to the game."
Storey had feared his chance to make his European debut would be put on hold as the Dons toiled in their first qualifying round before eventually scraping past Fola Esch 3-2 on aggregate.
He said: "The prospect of playing in Europe is really exciting. I'm from Birmingham and support Wolves but me and my mates used to buy the cheaper tickets for Aston Villa when they were in the Uefa Cup, as it was called then.
"We used to sit at Villa Park and the game that sticks out for me was against CSKA Moscow because Vagner Love was playing for the Russians and he had the blue dreadlocks.
"I always remember him and you could just tell the stature of the competition from watching them. It will be really good now to have the chance to play in Europe.
"I was constantly checking on my phone for live score updates from Luxembourg and it seemed like a tough game.
"They hit the inside of the post and I was refreshing my phone for updates. If they scored again the away goal would have knocked us out but the lads managed to hang on.
"I've spoken to the lads and we didn't seem to perform too well but we did enough in the first leg, especially in the second half, and could have had more goals."