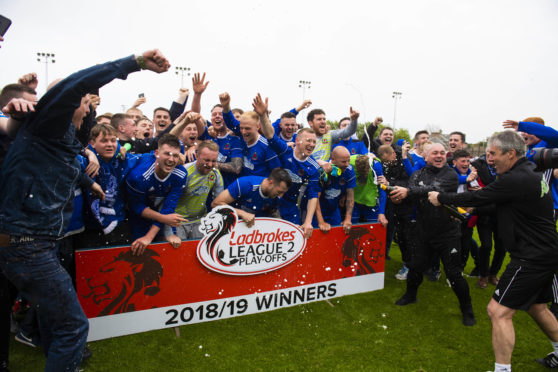 "Aberdeen has got a second team – here we are."
Blair Yule's words were short, sweet and to the point; a culmination of dedication, well-placed investment and no shortage of ambition.
Carrying a 4-0 aggregate lead into Saturday's second leg in Berwick afforded a small degree of comfort to those travelling, coming from the north-east of Scotland to the very same compass-point south of the border. But given how their dream imploded in 2018 – ironically at another League 2 ground hosting motorsport in Cowdenbeath – hopes were not being raised inordinately.
Jamie Masson's opener, controversially given by referee John McKendrick when Berwick thought they had the ball cleared, gave them breathing space. Ross Brown's sending off and Jordon Brown's second loosened the corks on the champagne bottles.
It took 22-and-a-half minutes for the first "sack the board" chant from the home supporters, with the boisterous 400-plus that had travelled south along the east coast relentless in their vocal backing. Calls of "Eric Watson, Ballon d'Or", a ditty riffing on their city neighbours' Sam Cosgrove song, brought a wry smile from their club captain on the bench.
Paul McManus, a second-half substitute, put the nail in the proverbial coffin for Berwick, burying the third with 15 minutes to go and signifying Cove's final goal as a Highland league club.
Watson was serenaded throughout the afternoon and he got his late cameo, in what was his final game in Cove blue. Despite several clear attempts to give him the perfect send-off – the 37-year-old regularly encouraged to saunter forward for set-pieces – a goal was not forthcoming.
"Over the four games we've stepped up to a different level. We've earned this, end of story," said Yule. "The only reason I came back was to get up and I'm over the moon to get it done. East Kilbride were maybe favourites – their home was a fortress – but at home we weren't taking anything for granted. The boys learned a lot from last year and that's us done it."
An exasperated, exhausted John Brownlie, parachuted in for a desperate two-legged rescue mission, could do nothing but bury his face into his hands during the second half. Their 68-year league status evaporated not with a bang but with a whimper, as the remaining amber-and-black shirts were left as competition winners to a Cove training session.
Berwick Bandits had a speedway fixture less than three hours after the Wee Gers plummeted out of the Scottish leagues. The autopsy would have to wait.
The pyramid play-off was introduced four years ago as a way of rewarding progressive clubs and giving those at the bottom of League 2, content to tread water for so long safe in the knowledge they would be there again in 12 months' time, a kick in the pants. Ambition, this time, won the day.
"This squad will go far. We'll be a good addition to the leagues and we're excited to get going."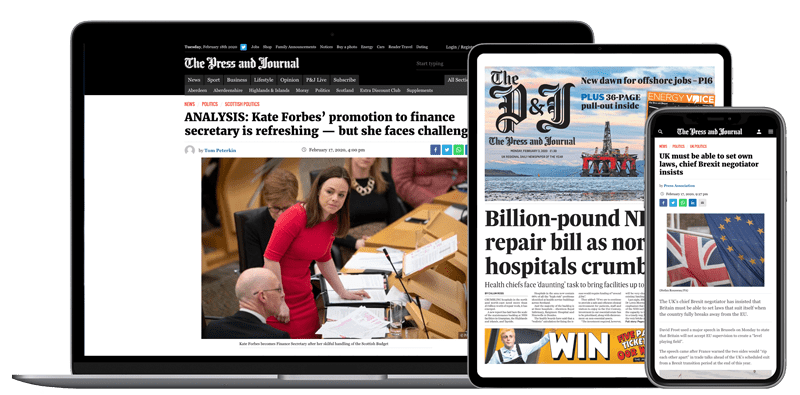 Help support quality local journalism … become a digital subscriber to The Press and Journal
For as little as £5.99 a month you can access all of our content, including Premium articles.
Subscribe