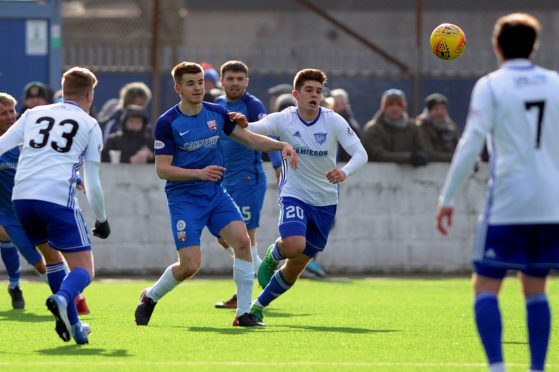 New Cove Rangers signing Jamie Redman believes SPFL clubs are already wary of Cove Rangers.
The Highland League champions will be a League 2 outfit next season and Redman, who rejoined the club from Montrose this week, said the club has lofty ambitions as an SPFL side.
Redman had an offer to remain with Montrose, who reached the League 1 play-offs at the end of this campaign, but the opportunity to rejoin his boyhood club and work with his old manager John Sheran proved too good an opportunity to refuse.
He said: "When Cove got promoted I found out there was an opportunity and it was difficult to turn down, despite having two successful years at Montrose. Not long after the season finished I had contact with John, congratulating them on promotion, and it went from there.
"The club has changed a lot since the early 2000s – you can see that from the stadium and how strong they have been in the Highland League in the last few years. I had a walk round last week and there are still some of the same folk there from when I was there as a youth.
"With Montrose, we took a lot of people by surprise but I know for a fact a lot of clubs are wary of Cove. With the opening of the new stadium, it's an indication of how ambitious they are and what they could do."
Redman previously spent six years at Peterhead before joining Montrose in 2017. He has also played for Brechin City and Arbroath and has watched with interest how his first club have fared.
He added: "Being Aberdeen-based I know the ambitions of the club. It's an exciting time to be joing the league and hopefully I can add experience to an already strong squad."