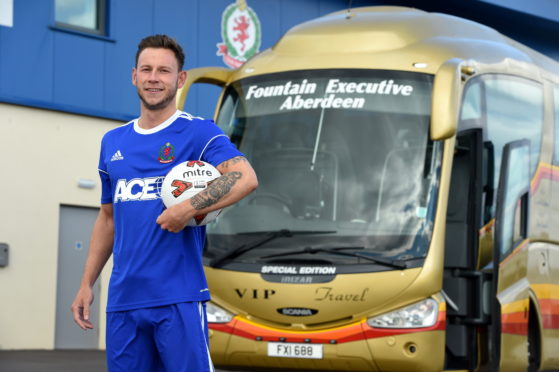 While his name will be etched in history as the first man to captain Cove Rangers as a league club, Mitch Megginson is not one for accolades.
Named club captain in the summer, succeeding Eric Watson, Megginson will be at the front of the line this Saturday when Cove take on Edinburgh City at the Balmoral Stadium.
It marks a historical day for the club, playing their first game in League 2, but will also be a special moment for the Megginson family.
His father, Mike scored 147 goals in a 13-year spell for Cove and was also club captain. He retired in 2000 on the back of a stellar career with the Aberdeen club.
Progress has been substantial since the elder Megginson called time on his playing career and now his son, one of part-time football's most lethal strikers, is carving his own name in club history.
Megginson said: "It's nice to manage to copy him and lead the club. I've never been club captain before so it's new to me. Big Eric Watson passed on his wisdom and I've learned a lot from him.
"It's a bit of history in itself. It's slowly creeping in but it's important you don't let the occasion take over what's at stake. Saturday can't come round quick enough.
"Leading the team out will be excellent for myself and a proud moment. We've got 16 leaders here – there's not just one captain. Everyone has their say."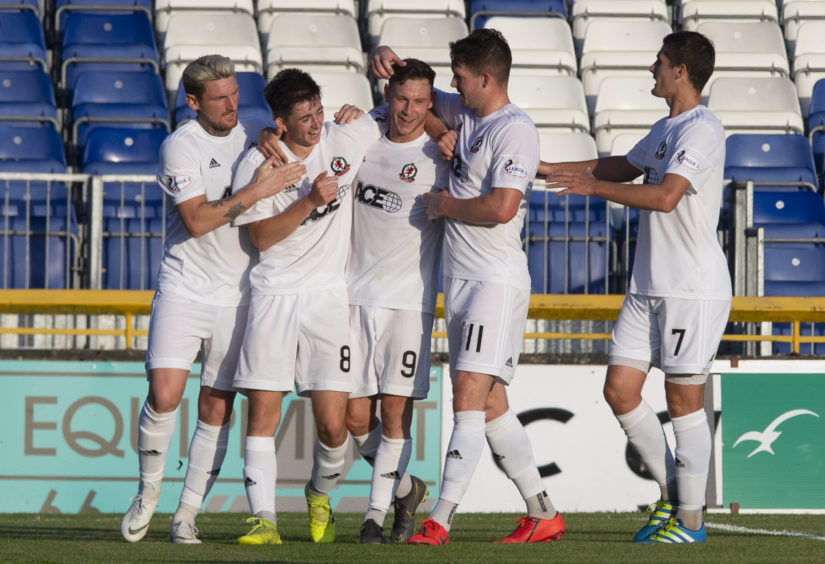 Megginson led the team out against Berwick Rangers in the pyramid play-off at the end of last season, with Watson on the bench, as Cove achieved the next stage of their grand plan and reached the SPFL.
His arrival three years ago was a statement of intent and it was not the last. Scott Ross, Ryan Strachan, Blair Yule, Jordon Brown and Martin 'Jimmy' Scott all arrived with SPFL experience. The tools were now present to make the next step.
He said: "When I signed three years ago that was the aim. We are finally here and if you want to stay in this league, you have to do things properly. We've got an ambitious chairman who wants to see us do well. Eventually, I'm sure he'd like us to win this league and see where he can take Cove.
"Your first season you're looking at survival – it would be a bit naive to come in and say 'we're going to win the league'. It would be a bit disrespectful to everyone else. With the squad we've got, there's no reason why we can't do well in this league. If we do any more than survive then it's a bonus.
"I think with the stadium, squad and coaching staff we have, I can't see as many teams as being professional as we are. That's testament to the staff and people that work in the background getting everything ready for the players."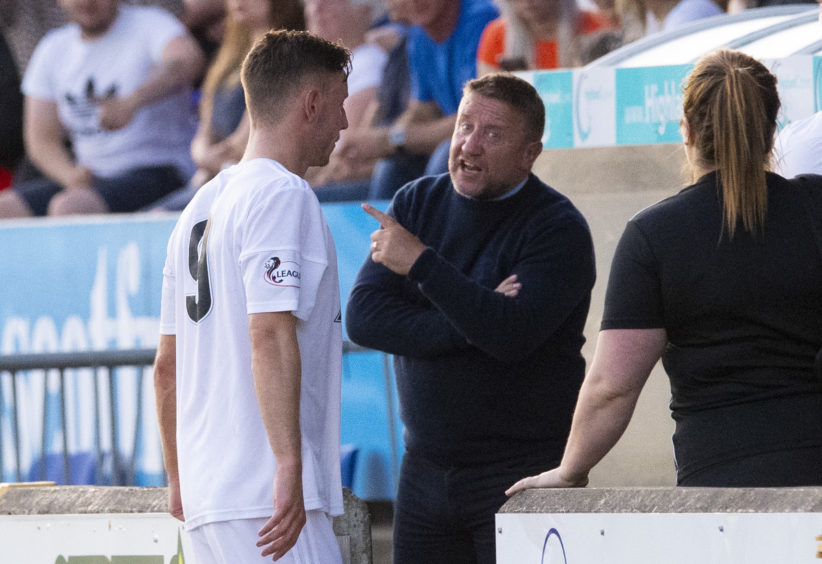 His exploits in the Highland League have rightly earned him plaudits. Prior to their meeting with Inverness last week, Caley Thistle boss John Robertson hailed Megginson's quality and lauded him as a potential Premiership player.
The 27-year-old has sampled that level before with Aberdeen and has also played full-time at Raith Rovers. It is easy to see why he is linked with a full-time return but its appeal is not overawing.
Megginson said: "It's nice to hear that from John – I think it was my mum or dad who sent it to me. I obviously appreciate someone as esteemed as that rates me so highly. I'm always confident in my ability and I know myself, I could play at that level but I've got history and ambitions with this club.
"It's to one side for just now. It would have to be the right offer; I'm at that stage where I'm getting older and your time does run out. You've got things to look out for – a mortgage, family – and while the working life is not the most glamorous, you are secure.
"I wouldn't rule it out totally but for now I'm totally focused on Cove. With the job, it's a hard graft but it's a career-starter. If full-time football doesn't come again then it won't faze me. If it does, it would have to be the right offer. I always think if someone wants you they'll come and get you and so far, no-one has done that. I'm more than happy here.
"Wherever I go I want to be top goalscorer. If I can help the team by putting the ball in the back of the net, that's my first aim. Being a striker there is more pressure on me to do that. I want to score in every game and that's what I try to do. As a striker, you have to be confident and say I want to be the top goalscorer in the league. That has to be the aim."