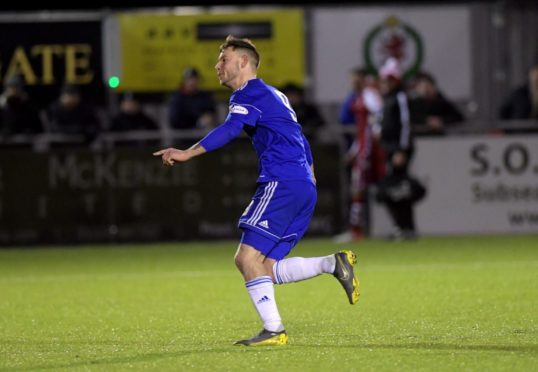 Mitch Megginson clocked up nearly a century of goals in a bid to get Cove Rangers into the SPFL.
But he has had to rein in his expectations now the Aberdeen side are competing at the business end of League 2.
The Cove skipper hit 50 goals in 2017-18 as they fell a game short of making it into the Scottish leagues, before finding the net 49 times last year as they overcame Berwick Rangers to make their SPFL bow.
A late winner from the spot against Stirling Albion last weekend took his tally for the season to 12 but Megginson admits there are times he has come away from games having not scored and phoned his father Mike in frustration.
But his contribution, albeit a significant one, is part of Cove's quest to make a lasting impression on League 2.
Megginson said: "No disrespect to the Highland League, but we're playing against better sides and better defenders, so chances are going to be limited. I'm marked up there by three defenders sometimes, so then it's about making runs and getting other people in.
"There's times that I've phoned my dad frustrated but the way teams set up, with five at the back and three centre-halves, they're up against me as a lone striker. It does show the respect we're getting, not just me but the team as well.
"As a striker, coming back after 50 goals in two competitive seasons, you would love to do it again. But if you're realistic, you're not going to get close to that unless you have a tremendous season. At this level you have to be more clinical than in the Highland League.
"I don't think I had many chances last Saturday but got the one from the spot, that I had to put away. There's more pressure in that respect, as you may not get another one in the game.
"I'm a goalscorer but we have spread the goals about this season. If there's a game where nothing falls to me, then it falls to someone else and we're confident they will put it away. That's the sign of a successful team."
Megginson will look to add to his tally this afternoon against Brechin City at the Balmoral Stadium, with Paul Hartley's side already beating the SPFL's bottom side 4-2 in September.
The league's newcomers are five points clear at the top of League 2, which has exceeded Megginson's expectations.
He added: "I didn't think we'd go on such a good run – I didn't know what we could do in this league. To go through 12 games, with one loss and one draw, is something I wouldn't have thought we could do.
"But it's credit to the way we've worked to get that record."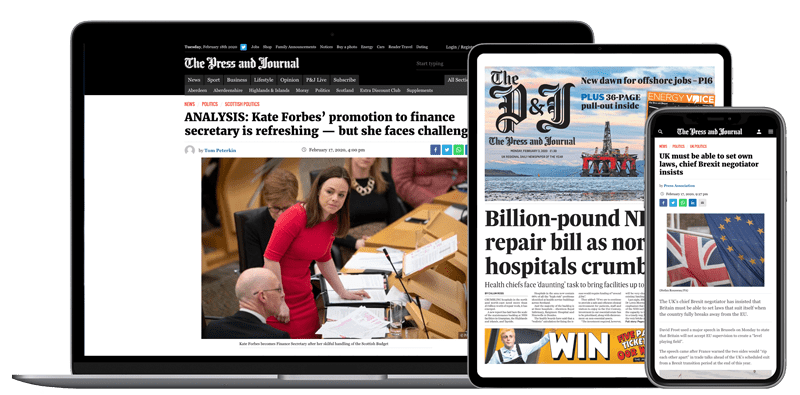 Help support quality local journalism … become a digital subscriber to The Press and Journal
For as little as £5.99 a month you can access all of our content, including Premium articles.
Subscribe