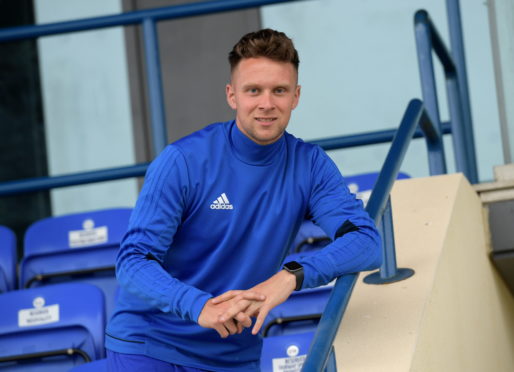 Ryan Strachan will play through the pain barrier to make his Cove Rangers comeback.
A long-standing injury problem has flared up again this season, forcing Strachan to miss nearly three months of action.
He made his return in Saturday's 2-1 defeat to Edinburgh City, his first game since the win over Brechin City in September. Pain-killing injections have helped the former Peterhead defender get back on the park but he will require a clean-up operation at some stage, which he hopes to put off until the end of the season.
Strachan said: "It's inflammation behind the achilles that can't be treated. It's not a big operation but it needs cleaned. We haven't spoken about it yet but hopefully I can get it done when the time is right. It's an eight-week spell off, so the post-season would be the perfect time.
"We all thought it was an achilles injury but the scan came back all-clear. It's showing bad inflammation behind it – it's non-treatable. It probably explains why all the strength work and rehab that I've been putting in hasn't worked.
"I've not been pain-free for about two years. It's always been in the same area, with the right foot slightly worse."
Strachan has continued to attend Cove games and training sessions despite the injury, wanting to remain involved with the squad.
He added: "It's not been good for me mentally, waking up and taking time to get sorted and missing a lot of football. The hardest part has been not being able to participate – feeling useless really. You can do all the training you want but ultimately the manager needs you to be part of the squad.
"I've been going every Tuesday and Thursday (to training) and I've been to every game apart from Auchinleck. I can't help what's going on on the park, which is the frustration of being injured. But I'm not only a player – I'm a supporter as well. I want the team and friends to do as well as they can."
It comes as Cove count the cost of hamstring injuries to two regular starters, with Daniel Higgins and Harry Milne both sidelined. Strachan came into the side on Saturday, along with Alan Redford.
Strachan added: "These boys have been playing and doing well. It's been unlucky that we've come down with so many injuries and suspensions at the same time. But I'm back full training now and I will be looking to get into the team and help out as much as I can."