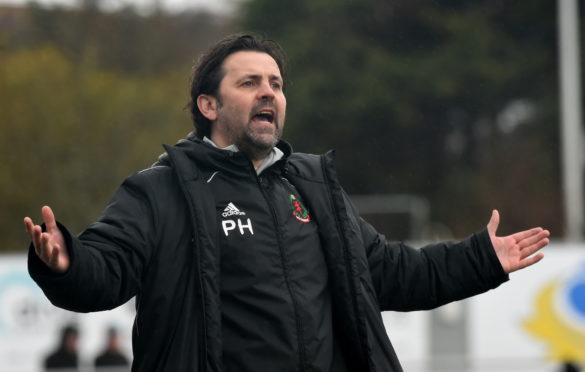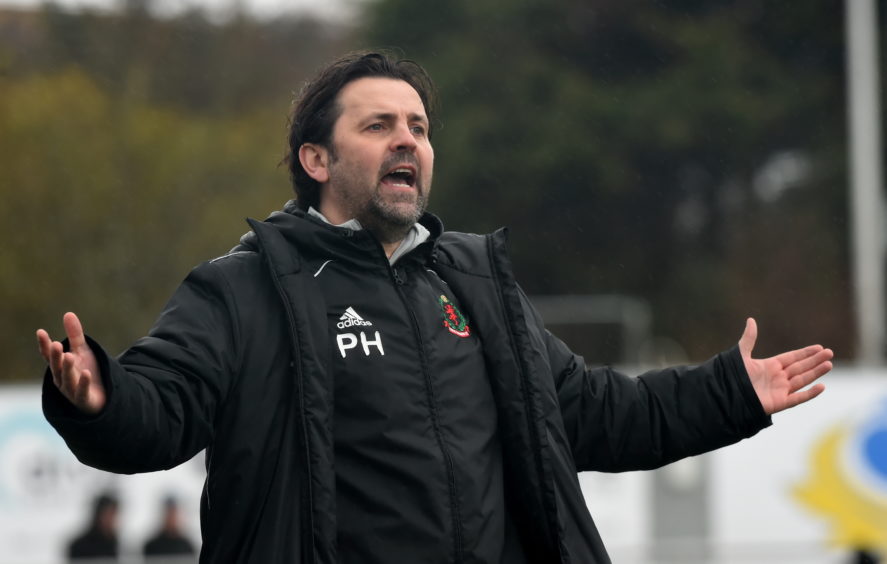 Cove Rangers manager Paul Hartley has urged football's governing bodies for clarity to help stop the Scottish game plunging further into crisis.
The pandemic has brought sport in Europe to a standstill, with its effects on the Scottish game threatening the very existence of some clubs.
Elgin City chairman Graham Tatters expressed his fears on Wednesday that, without any gate money, they would not survive beyond the middle of May.
A conference call involving Uefa members on Tuesday had been expected to shed some light on a plan going forward, however all that emerged was the setting up of a working group to discuss the issue.
Balmoral Stadium boss Hartley, who is keeping his players away from the Aberdeen club for the foreseeable future, is one of many demanding answers to how the current crisis can be addressed.
He said: "Clubs rely on income from gates and corporate – now all of a sudden there's nothing coming in for the whole of Scottish football. Some will be better off than others but look at Hearts, where players are taking a 50% wage cut. For all sport it's a worrying time.
"People talk about playing behind closed doors but football is about players and supporters. I can't see any football happening for this period of time. We need a wee bit of clarity where we stand because clubs are going to be in
financial meltdown. That's a fact.
"Last weekend was difficult having no game. You're looking back at old footage and games on Sky and BT. Hopefully when it does come back, people appreciate it a lot more. I miss seeing the players, I miss talking to my staff. It's a crisis.
"I'm trying to plan a wee bit towards next season, with pre-season, but that's difficult. There's not a lot else you can do."
Uefa had set a target of having leagues completed by June 30 on the back of postponing the European championships, which looks fanciful at this stage with the virus not expected to peak until the summer.
Various suggestions have been kicked about on a Scottish level to address the domestic issue. Declaring the season null-and-void would risk broadcasters seeking recompense from TV contracts, while ending the season as positions stand would relegate some clubs.
Hartley's former club Hearts has already said it will take legal action in the face of such a scenario.
A conference call involving SPFL clubs on Thursday did not yield any great conclusions, with league reconstruction pushed to the top of the agenda. Three leagues of 14 has been one suggestion put forward, believed to be by Caley Thistle chief executive Scot Gardiner, but it would require 11 of the current Premiership teams to be on board.
Cove are top of League 2 as it stands and were on course for the title, 13 points clear. Hartley would prefer to see the season played to a conclusion.
He added: "Maybe the fairest way would be to see the season out, whenever that is. That will stop some of the questions. But when does that start back? Can clubs survive until June or July?
"They (Uefa) wanted it done by end of June but then how long do you give players off? It's very murky waters just now."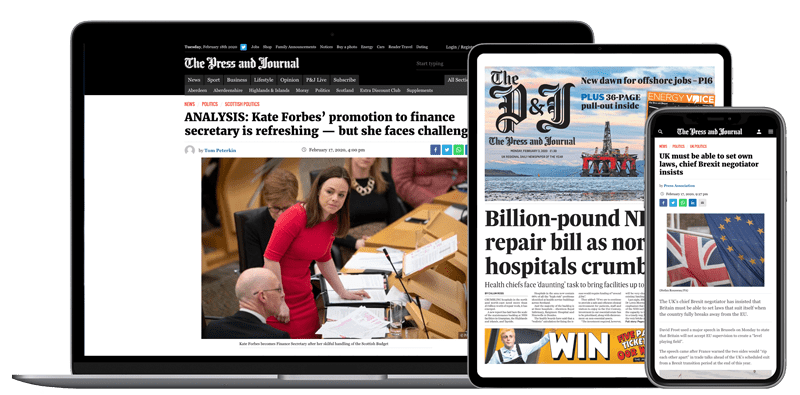 Help support quality local journalism … become a digital subscriber to The Press and Journal
For as little as £5.99 a month you can access all of our content, including Premium articles.
Subscribe