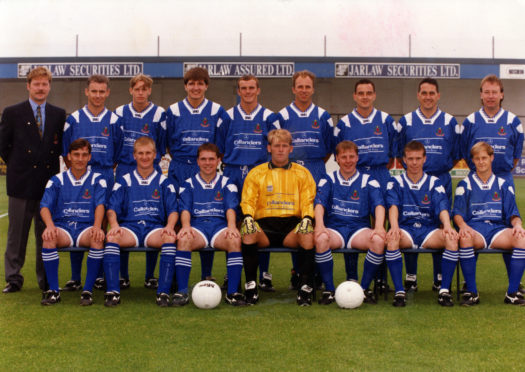 Ray Stephen will always be grateful to Arsene Wenger for giving him the chance to play in French football.
The Aberdonian was Wenger's first foreign signing when he made the move from Dundee to Nancy in 1987.
Stephen, who ended his career in the Highland League with Cove Rangers, enjoyed four fruitful years in France with Les Chardons (The Thistles).
Wenger had spotted Stephen's prowess for finding the back of the net after watching him in a pre-season match for Dundee in Germany.
The striker was a firm favourite of the Dens Park faithful, scoring 60 goals in 226 games, but had no hesitation in heading to the continent to work with rookie boss Wenger.
It proved a shrewd move for Wenger and Stephen, who went on to score 55 goals in 152 games for Nancy.
The Scot was immediately impressed by Wenger's enthusiasm and unsurprised to see the Frenchman go on to become one of the top managers.
Stephen said: "I think Arsene was about 36 at the time. He was unbelievable. I was there for two months by myself before my wife went across and he used to take me to games in Germany on the Sunday to save me staying in the hotel by myself with nothing to do.
"When he was on holiday he would go up to Russia and watch their games to see how they trained and coached.
"He was completely absorbed in football. The dedication he had made you feel like he was definitely going to do something in the game. He really loved English football.
"We played our games at 8.30pm on a Saturday night and we were locked up in the hotels from Friday night. We used to watch the English games and I remember he came to my room to watch the FA Cup final. His favourite player was Dennis Bergkamp."
Stephen, who almost signed for another French side Mulhouse prior to joining Nancy, had no hesitation in making the move to French football.
He said: "We played Dundee United on the Saturday and beat them 3-0 and Jocky Scott said he wanted to see me after the game. I joked 'I didn't have that bad a game, did I?' but he said 'You know what I'm on about.'
"He knew what was coming and tried to persuade me to stay with a better contract and a signing-on fee.
"I was golfing at Carnoustie on the Sunday morning when I got a phone call. The caddie master came out to the course to tell me I had to travel to Dens Park immediately. My mate drove me in and we saw all the cars outside the ground.
"Jocky tried again to keep me, but I said no and then I was sent through to the boardroom. Sure enough, there was a contingent of French people there, including Michel Platini's father (Aldo, a Nancy director).
"Dundee said they had agreed a fee and it was up to me. I said: 'Of course, when do you want me to go?' And they told me I had to leave immediately and travel with them to France.
"I had to phone the wife and tell her. I wasn't flavour of the month."
Stephen was to prove a major hit in France and immediately endeared himself to the Nancy support.
He said: "I scored twice on my debut (against Toulouse) and Nancy hadn't scored for 13 games so I was an instant hero.
"I wasn't the only Scot in French football. Eric Black was at Metz at the time. They were our local rivals and only half an hour up the road.
"I had a French tutor to help me learn the language who became a really good friend and I still keep in touch with him and visit his family when I go across.
"I had nothing else to do as I was there for two months by myself so I picked up the language quite quickly.
"Being in France was strange to start with, but I never looked back after scoring twice in the first game. I just loved it."
A standout memory for Stephen was playing in Michel Platini's testimonial when France drew 2-2 with a World XI at Nancy's Stade Marcel Piot with the Aberdonian playing alongside the likes of Diego Maradona, Zico and Lothar Matthaus.
He said: "It was an amazing experience. It was Michel Platini's hometown and he would come back from Juventus and train with us on a Monday. To play in his testimonial with some wonderful players was a great experience.
"Nancy has a big place in my heart. I still go across every second year."
Stephen guided Nancy to the Ligue 2 championship in 1990, scoring twice in a 4-3 victory against nearest rivals Strasbourg to seal promotion.
He said: "In 1989 I had the chance to go to Celtic, but Mr Platini wouldn't let me go back to Scotland until we got out of Ligue 2.
"By the time we did that Celtic had signed someone else, I think it was Andy Walker.
"I was very close to signing for Celtic.
"In the end, I suffered a knee injury in the very last game of the season against Monaco.
"I still had a year on my contract, but it kept swelling up. I tried to get back playing for a year and it never happened.
"They didn't sign me again and I ended up back in Scotland but it was a great time."
Cove Rangers' rapid rise no surprise to former Allan Park hero
Ray Stephen is unsurprised to see Cove Rangers making their mark in the SPFL.
The former Dundee and Nancy striker, who works in the oil industry in Aberdeen, spent the final three years of his career at Cove – from 1992 to 1995.
Paul Hartley's side were crowned League 2 champions last month in their maiden season in the Scottish League following promotion from the Highland League last year.
Stephen is pleased his former side have adjusted so quickly to life in the national league but always expected them to rise to the challenge.
He said: "I'm not really surprised by the progress they have made, especially after moving to the new stadium.
"Allan Park was a bit of a drawback because it was so tight. It meant the away team always had a chance of scoring because you could turn defence into attack very quickly.
"They have brought some really good players to the club.
"I wouldn't have minded a chance to do the same with the team we had as I reckon we would have done very well in the Scottish League.
"You don't know what will happen next season if reconstruction comes in but they look a really good side.
"I haven't been up to the new stadium yet but I went to a few of the games when they were playing at Inverurie while their own stadium was being built and really enjoyed it.
"I was at Cove for about three years.
"It was a brilliant bunch of guys who I still see a lot.
"I go to the golf outings every year and have a good laugh.
"It was a really good team, so I don't know why we didn't win the league.
"I remember I scored six in my first game and managed to get quite a few during my time at the club."
Stephen also reflects fondly on his time at Dundee, where he started his career.
He signed for the club in 1979 and became popular with the Dundee support, particularly after finishing top scorer in the 1985-86 season with 18 goals.
He said: "I grew up in Aberdeen and played for Deeside Juveniles. Stewart McKimmie and I played in the same team.
"A guy called Jim Summers, who was former Cove manager and Caledonian player Bob Summers' dad spotted us and sent us for a trial and Dundee signed us on S forms.
"I did well and I really enjoyed my time there. We had a really good side and if they had managed to keep us altogether we would have done something.
"The Dundee supporters will say it often tends to be the case that whenever they get a good team together they sell all their best players, which is frustrating for them."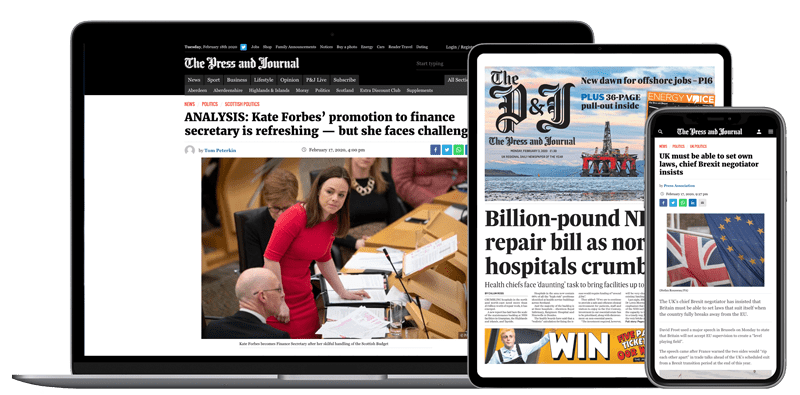 Help support quality local journalism … become a digital subscriber to The Press and Journal
For as little as £5.99 a month you can access all of our content, including Premium articles.
Subscribe