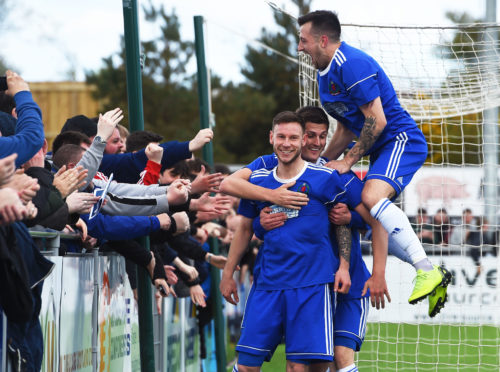 Mitch Megginson was brought to Cove Rangers to make this day a reality.
All his goals plundered in the Highland League were geared towards the common goal: make Cove an SPFL side.
The whole journey, culminating in the day it was sealed at Shielfield Park in Berwick, remains easy to recall for Megginson.
"It wasn't just the day; the whole build-up over the four weeks, there was something about it," he said. "I think every player said if they could go back and re-play any part of their life, that would be it. Everything clicked and it was a special time to be around the club.
"I've watched the highlights back numerous times and it still gives me goosebumps. From the first whistle to the final whistle in the second game, I think we dominated. We showed our power as a team.
"In the first leg I'm sure I hit the bar and had another couple of chances to put us further ahead. It could have been more. I don't think we ever looked out of control and showed the difference between a confident team that knew how good they were, to a team that's had a poor season and a bit disjointed. It showed the difference where the clubs were at at the time, but I don't think you could take anything away from our performance.
"We stayed near Edinburgh the night before that last game. We were still nervous, even though we were 4-0 up, but that was probably a good thing. That kept us focused on what we had to do."
It was also a chance to put right the wrongs of 2018 and the carnage in Cowdenbeath.
"I look back on that Cowdenbeath game and it was probably our lowest point. The bus back was silent; we did our player of the year awards afterwards and it was horrible. On that basis I don't think we were quite ready for that step up. But against Berwick, we knew the time was right.
"It did go smoothly, everything seemed to click into place. It was a professional performance from the boys. Everyone knew what we wanted to achieve after the heartbreak of last year.
"When I first signed, that was the aim, to get Cove into the Scottish leagues. It probably wasn't until a week or two after that you realised. It shows the hard work, from day one of pre-season, we wanted to go through that season and achieve everything we could have that season."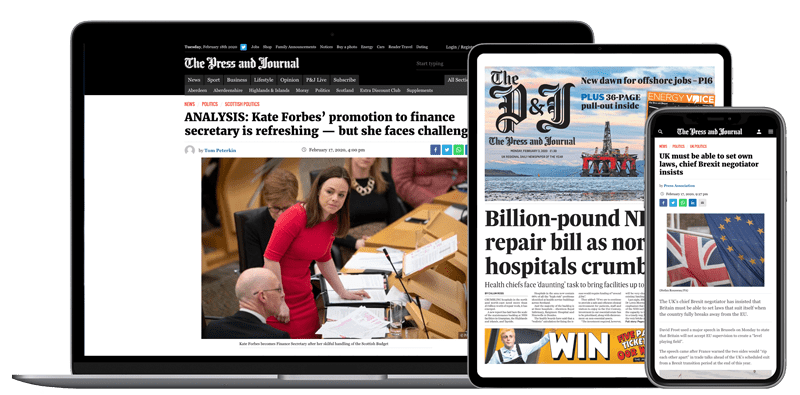 Help support quality local journalism … become a digital subscriber to The Press and Journal
For as little as £5.99 a month you can access all of our content, including Premium articles.
Subscribe