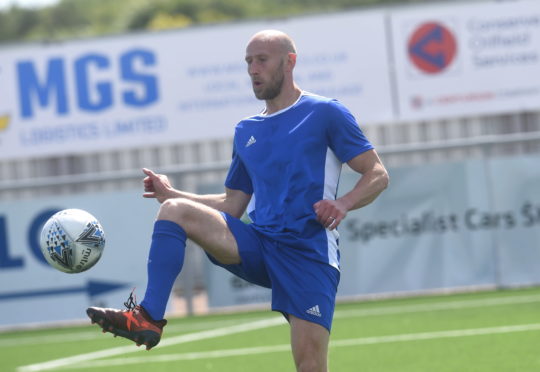 Cove Rangers favourite Alan Redford is undecided on prolonging his playing career after leaving the League 2 champions.
Redford brought 10 years with the club to a close this summer, the only player to depart the Balmoral Stadium.
The defender turned 40 earlier this year and knew he was unlikely to earn a new deal with Cove. He has spoken to clubs about committing to another season but has yet to make a final call.
He said: "Because I was out of contract at the end of the year, I was entitled to speak to clubs after a certain time. I've spoken to a few clubs and I've got a few options.
"I really don't know what I'm going to do. I'm enjoying not being involved in any football at the moment, so I've got to really think about whether I have that desire to go back twice a week and train, to put my body through all that.
"At this moment in time it's really up in the air. To be fair to any clubs interested in me, the sooner the better (to make a decision) as they will want to look towards what they want to do next season.
"As soon as clubs start getting back to training – I think it's being phased back in small groups just now – if that's happening, that's them kicking on now with what they want to do next season. So I'll have to make a decision over the next couple of weeks anyway."
Redford joined Cove in 2010 from Huntly and won four Highland League titles at the club. However, he made just one league appearance for the club in League 2, which came in the 2-1 defeat to Edinburgh City in December.
He was due to have a testimonial dinner this season, which had already been postponed once due to the Treetops Hotel closing. The coronavirus outbreak forced it to be shelved again, although he has been assured he will still receive the honour.
With Cove players being on furlough contact from the club has been limited, however Redford knew his time in the blue shirt would be coming to an end.
He end: "It's given me a lot of time to think about it. I kind of knew I would be moving on and that became official when I spoke to the manager, maybe a couple of months ago. He said I wasn't getting a contract and I knew that would be happening.
"Finishing at Cove in these circumstances is slightly strange but things keep moving along, so this had to happen. I've been up to the club once to collect my boots and they're putting their plans in place for next year. I'm looking forward to seeing how they get on, hopefully in League One."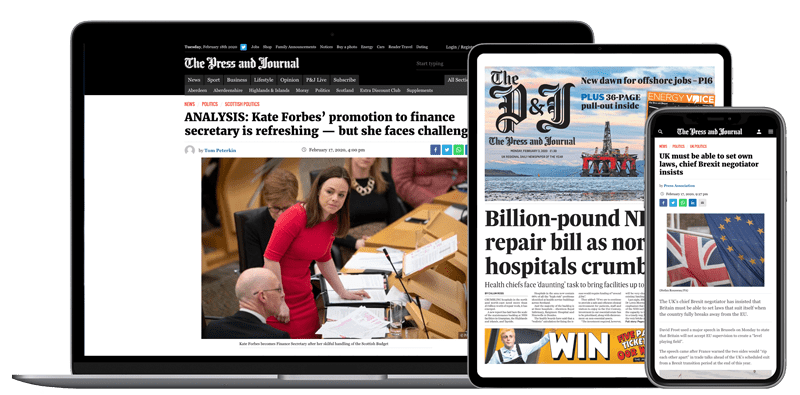 Help support quality local journalism … become a digital subscriber to The Press and Journal
For as little as £5.99 a month you can access all of our content, including Premium articles.
Subscribe