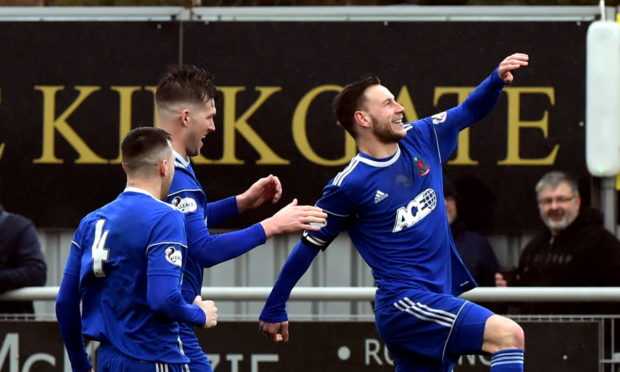 A further repercussion of the case currently being driven by Hearts became clear this week when Cove Rangers, Raith Rovers and Dundee United issued a joint statement outlining the financial strain unjustly being placed on them.
With a potential liability of around £150,000, the trio are essentially being punished for being well run and having had successful 2019-20 campaigns.
It lays bare previous assertions from Tynecastle that Hearts wanted only what was good for Scottish football. They – and Partick Thistle – are just as guilty of the accusation of self-interest they were levelling at others.
Given that the SPFL also faces a large legal bill, which will come out of income normally distributed to member clubs, the three dragged into this face a double whammy.
It is particularly galling for Cove, given they voted for the 14-10-10-10 set-up which would have handed the relegated sides the lifeline they've been demanding, and I hope clubs and fans rally round to support them in this campaign.
As was pointed out in their release, the Balmoral side had an outstanding debut season in the SPFL, romping to what was a decisive title victory. Planning – both financial and in terms of the playing squad – had already been put in place for their step up to League One, and it is outrageous they have been caught up in a situation that is none of their own making.
Dundee United have, of course, also been left in the lurch. They hope to be celebrating their Championship victory three weeks today ahead of their opener against St Johnstone – a return to top-flight football after a four-year absence, and with a new manager Micky Mellon at the helm. It should be a hugely exciting occasion, but that too is potentially in abeyance due to the actions of Hearts and Thistle.
The Dons have no such concerns, other perhaps than the possibility of the start to the season being delayed due either to the arbitration hearing or a spike in Covid-19 cases.
Assuming it does kick off on time, Aberdeen have a bit of a mixed bag to get the campaign up and running.
The first game against Rangers is clearly an appealing one, and although it will be behind closed doors, the fixture will be contested in the usual no-holds barred manner. It will be a chance for the players to put down a marker and send out a real statement of intent for the coming months.
Beyond that, matches against St Johnstone and Hamilton are clearly winnable, and then comes the first trip of the season to Celtic Park. Despite noises being made within football about the return of fans, it seems almost certain the stadium will be empty for the Dons' visit. We have had some good results there of late, but shorn of 60,000 fans, it becomes a much less intimidating venue, and I would hope that will be of significant benefit to the Aberdeen players.
Following that, the home games are interspersed with trips to Easter Road and Dingwall, and the first rotation concludes with the date most supporters will already have ringed – a return to Tannadice, assuming United are in their rightful place. By mid October, fans should be back in the grounds, and while it won't be as large a travelling support, the Red Army will want to make that a day to remember.
Hazlehead record: David Law player par excellence
It was brilliant to read in the P&J this week of the course record set at Hazlehead by David Law.
The new mark of 60 apparently included a double-bogey and a bogey, a hole in one, and according to David, "plenty of birdies".
It is a level of scoring us mere mortals can only dream about.
I first met David more than a decade ago at the Paul Lawrie Foundation Dinner. He was then part of the team sponsored by Paul, and had enjoyed a successful year, winning both the Scottish Boys and the Scottish Amateur.
I have followed his career with some interest since and was delighted when he earned his first European Tour title at the Vic Open in Australia last year. Tougher challenges than The Pines at Hazlehead will face him in what will be a strange season for the pros, but he has the game and mentality to have another positive campaign.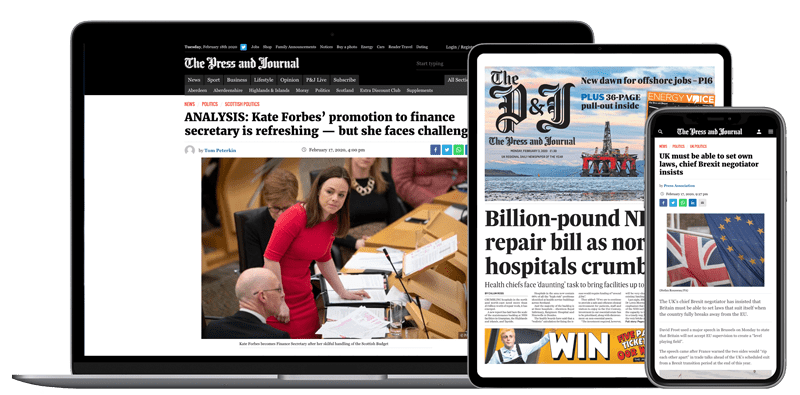 Help support quality local journalism … become a digital subscriber to The Press and Journal
For as little as £5.99 a month you can access all of our content, including Premium articles.
Subscribe