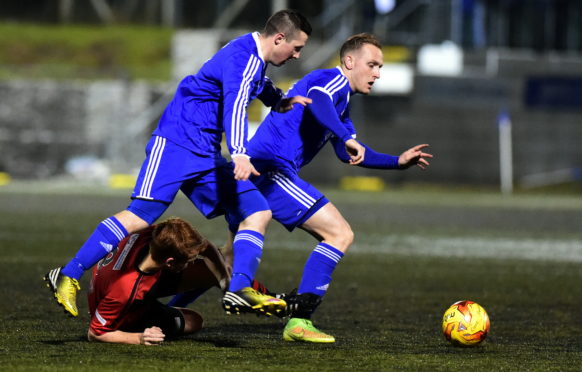 Former Cove Rangers striker Jonny Smith believes the Aberdeen club will strengthen again to challenge in League One.
Cove went up as League Two champions in their first season in the SPFL, and Smith expects them to make similar strides when football resumes.
The addition of Dan Higgins, Fraser Fyvie and Rory McAllister – players with experience at a higher level – as well as loan players like Declan Glass saw Cove emerge early as contenders for the league title.
Although arbitration could say otherwise, Cove are set for straight promotion to League One, where Smith, now at Formartine United, hopes to see them kick on again.
He said: "I don't think they will do anything differently. They've got a good team with an experienced management team who know what they're doing.
"That will be attractive in itself, and to play for the club at it's new ground. I don't think they'll be short of lads attracted to play there.
"I expect them to do well and bring in some good new players.
"From the outside, there are probably a lot of people who are surprised to see Cove get back-to-back promotions.
"But I think Eric Watson said being in and around Cove, you shouldn't be surprised. They have been a league club in the Highland League for a number of years.
"I don't think it'll be long before they look to go further. Going full-time won't be too far off, either."
Manager Paul Hartley has stated they will not be going full-time this season, and the current lockdown may push that back further.
Smith, who played for Cove between December 2013 and May 2018, hopes some of his old team-mates continue to get a chance as Cove step up a level again.
He added: "The likes of Connor Scully, Blair Yule, Jamie Masson and Stuart McKenzie have all been so good for a number of years, not just the last year.
"Harry Milne is a great young lad and has progressed in the last few years. I don't think anyone is surprised he's doing so well.
"Following them through the season, they have been the most consistent performers and it's really good to see them getting a chance at a higher level. I hope they'll still get a chance in League One.
"John Sheran deserves some of the credit. He's so passionate about it and to see him still involved is great. I'm happy for him to be part of it, and he was ambitious enough to see this coming."
Businessman pledges to match Balmoral to Tannadice walk total
A businessman has pledged to match the total raised for Cove Rangers by a sponsored walk from the Balmoral Stadium to Tannadice.
On Friday at 10pm Cove fan Ian Yule and former players Roy McBain and Mark Perry will set off on the 63-mile trek between the two stadiums.
They aim to raise money to meet the Aberdeen club's legal costs.
With Hearts and Partick Thistle attempting to overturn their relegations and deny Dundee United, Raith Rovers and Cove promotion, the three clubs look set to rack up costs that could exceed £150,000 with the matter to be settled at an SFA arbitration panel.
Now a businessman with connections to the club, who wishes to remain anonymous, will match the total raised from the walk, which is currently more than £6,000.
Cove supporter Yule said: "It's a fantastic gesture and I'm absolutely over the moon."
Yule, McBain and Perry will be joined on stretches of the route by Cove manager Paul Hartley, director of football John Sheran, youth coach Gary Hake and secretary Duncan Little.
Former players and coaches including Kevin Tindal, Eric Watson, Roddy Black, Kevin Webster and Craig Cooper will also pitch in.
A crowd of wellwishers are also set to gather at the Balmoral Stadium on Friday night when the walk gets under way.
Yule has been overwhelmed by the response from the public.
"I stopped at Laurencekirk Pet Supplies the other day and the guy in the shop had read about the walk and handed me £50.
"It was an incredible gesture.
"The generosity of so many people has been unbelievable and it's greatly appreciated," he said.
Anyone wishing to donate can do so at gofundme.com/f/balmoral-to-tannadice-walk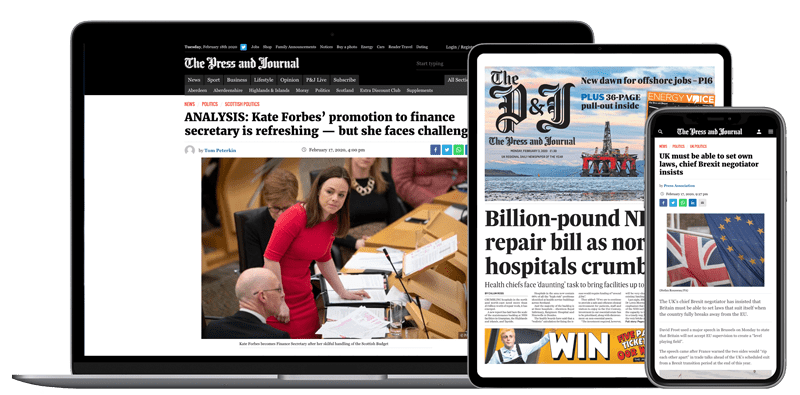 Help support quality local journalism … become a digital subscriber to The Press and Journal
For as little as £5.99 a month you can access all of our content, including Premium articles.
Subscribe