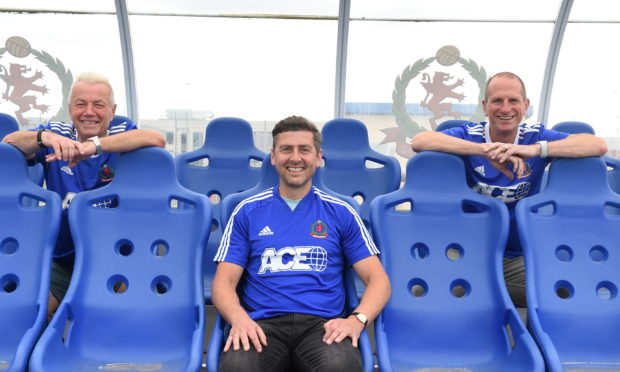 Mark Perry is pleased to be able to help two of his former clubs by walking from Cove Rangers' Balmoral Stadium in Aberdeen to Dundee United's ground at Tannadice.
Former defender Perry will set off at 10pm tonight along with ex-Cove player and coach Roy McBain and supporter Ian Yule.
The trio, along with a number of current and former Cove staff, are taking on a 63-mile sponsored walk to the City of Discovery to raise funds to help meet the hefty legal costs facing Cove and United.
Hearts and Partick Thistle's attempt to overturn their relegations from the Premiership and Championship respectively would, if successful, mean Cove, United and Raith Rovers being denied promotion.
The case initially went to a Court of Session hearing and will now be settled by an SFA arbitration panel with the Championship, League One and League Two champions set to incur combined legal costs of £150,000.
That has prompted the fundraising efforts with this walk already raising almost £8,000, a total that will be matched by an anonymous local businessman,
Perry, who started and ended his career with Cove and played for United from 1988 to 1998, said: "It should be good fun and I'm looking forward to it. Roy McBain phoned and asked me if I'd do it and it involves two clubs I played for in Dundee United and Cove. They did a lot for me, so if I can help them then I'm up for the challenge.
"I started my career with Cove at 17. I'd played a game for them at the end of the previous season, signed for them and then played a game in pre-season before signing for Dundee United.
"Then I finished my career with a spell at Cove as well and I played for Dundee United for 10 years.
"So it's good to be able to put a little bit back and help the clubs raise some funds.
"The total raised has been really good. These are hard times for clubs because of the pandemic so hopefully this can help them out a bit and help meet the legal costs."
Perry, who also starred for Aberdeen, Ross County, Peterhead and Keith during his career, feels the sides that were declared champions by the SPFL's season-ending vote in April deserve to be promoted.
He added: "We are where we are. Hearts and Partick Thistle feel they've been hard done by and are taking the action they've taken.
"Cove and Dundee United both had great seasons and I feel they deserve a chance in League 1 and the Premiership respectively.
"I understood the decision to end the season because of Covid-19, but it's out of our hands and it will be settled by the arbitration panel now."
Anyone wishing to donate can do so at gofundme.com/f/balmoral-to-tannadice-walk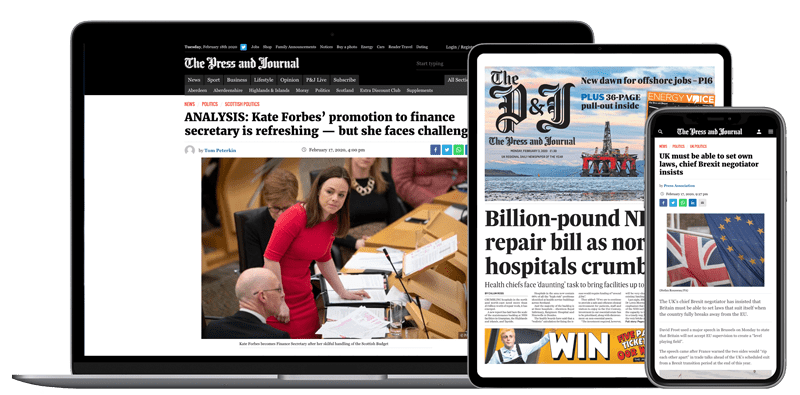 Help support quality local journalism … become a digital subscriber to The Press and Journal
For as little as £5.99 a month you can access all of our content, including Premium articles.
Subscribe