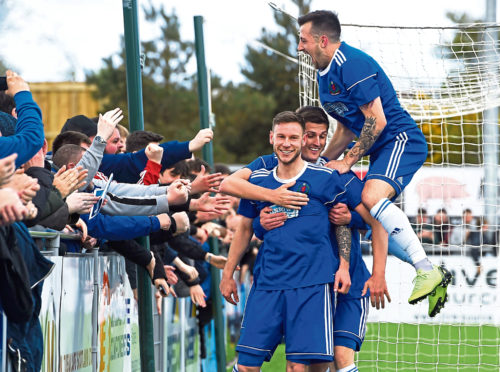 Cove Rangers' rise to League One, with back-to-back promotions, has not gone unnoticed.
A crowd of nearly 2,000 saw the 4-0 win over Berwick Rangers just over a year ago that put them on the brink of the SPFL. It was a tremendous feat for a club that had spent the last 30 years in the Highland League.
Last season was their first in the SPFL, but their attendances were the best of all 10 teams. Paul Hartley picked up the baton from John Sheran and moulded a dominant regional team into a successful national one.
Keith Moorhouse has been along for the whole journey as chairman. The release of the League One fixtures last week generated tangible excitement but also an understanding that for the time being, due to Covid-19, supporters will not be pitchside yet.
Moorhouse said: "Games played without fans, in my mind, is not real football. We'll be doing everything we can to make sure we get them back as quickly as possible.
"Our fans have been a massive part of our success. We've always had a core loyal following right through the Highland League days but that seems to have grown massively over the last couple of years. That's been absolutely brilliant and the whole club has reacted to that."
The entertainment factor is a huge part of that. Cove scored 76 goals last season in League Two, 25 more than any other club and had a 100% record at the Balmoral Stadium. There is a huge selling point right there to persuade people to part with their money.
"I think some of the performances – you come to the Balmoral Stadium and you're guaranteed goals," said Moorhouse. "We're not taking anything for granted – we need to upgrade some of the facilities at the stadium, which we will when we get back. Before the season starts, that'll be done.
"We're also mindful of the fact we need to keep playing attractive football and be successful for people to come back. We're under no illusions that people have got other choices to do stuff on a Saturday. But we want to make sure their first choice is to come to the Balmoral Stadium."
Like every other club in the country they are preparing for the eventuality of the paying public being let back through the door. Derbies against Peterhead and clubs that will bring decent away followings, such as Partick Thistle and Falkirk, would inevitably generate even greater interest and revenue for the club.
"It'll be the same as every other club – we'll follow the protocol that's been issued by the joint response groups," said Moorhouse.
"We've got different versions of budgets in place and depending on when people are allowed back in. At this moment in time, we've got no idea when that's going to be.
"At the minute, the game is suspended below the Premiership in Scotland, so we'll have to wait and see what the government say on that point.
"I'm sure everyone wants to get back tomorrow but we have to remain careful as that pandemic is still out there. We can't forget about that.
"I'm absolutely certain that's been lost in certain moments, however maybe not lost on everyone. We've got to be mindful of that and do what's right for our club and the people in our club."
Cove will be diligent about their processes; rushing ahead or doing things half-heartedly is not in their nature.
Even with everything that has happened off the park, Cove will be ready when the season resumes on it.
"We need to make sure there's a safe environment for people to come back to train, then a safe environment for people to come back to play. Then for the ground thereafter to reopen to spectators," added Moorhouse. "We'll be guided by the specialists on that.
"These guys have done a fantastic job. I'm not sure where we'd be without the joint response group. I'm sure most clubs, if not all, would agree."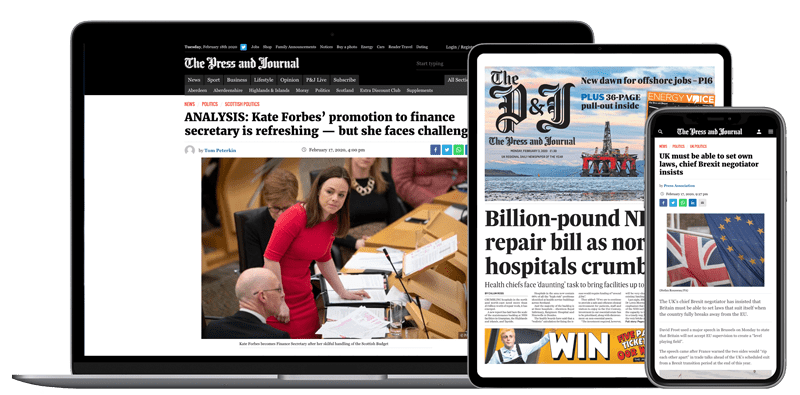 Help support quality local journalism … become a digital subscriber to The Press and Journal
For as little as £5.99 a month you can access all of our content, including Premium articles.
Subscribe