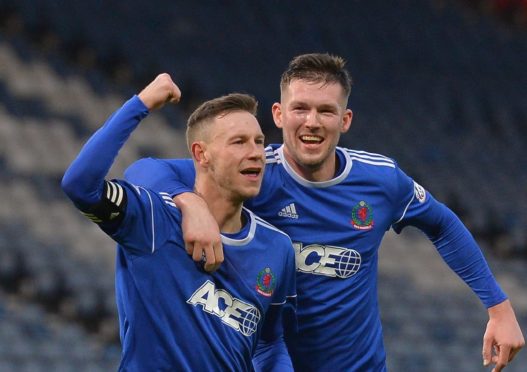 Mitch Megginson watched former Aberdeen colleagues lead Scotland to victory over the last week.
With Cove Rangers starting their first campaign in League One today, he wants to help them make their own impression on the big stage.
Megginson came through the Dons ranks with Ryan Jack, who starred against Israel and Czech Republic, while also briefly played in youth teams with Kenny McLean and Stephen O'Donnell.
He also played alongside Andy Considine and Ryan Fraser in the first-team, with the latter bagging Scotland's winner against the Czechs on Wednesday.
There is an appreciation from Megginson of what the players achieved for their country during the international break, but also that he wants Cove to continue shining in the national spotlight themselves.
"The youth team was Jacko, Kenny McLean, Stephen O'Donnell, so it was kind of surreal seeing them all playing for Scotland," said Megginson. "If you look across the whole team and how many have played for Aberdeen at youth or first-team level – Andy Considine, Ryan Fraser – it was a good nucleus there.
"Jacko was the year ahead of me breaking through and as I was getting into the team, Ryan Fraser broke through, all in the space of a three-year period. They've all gone on to do excellent in their careers and I hope it continues for them.
"I was buzzing for Andy. He's been top-notch for so many years now and he was excellent over the two games. He's one of the good guys; he was a local lad that managed to come through, so he would coach you through and pass on advice. I still see him periodically and sent him a message after the first game to say congratulations."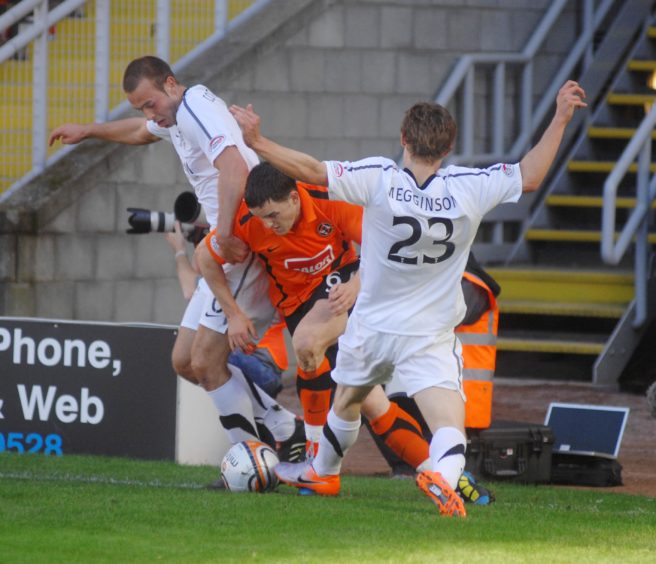 Megginson was part of arguably the Dons strongest group of youth players, with Fraser Fyvie, Scott Ross, Jamie Masson and Jordon Brown all alongside him now at Cove. As well as Jack, they also had full-back Jack Grimmer, who is playing for Championship side Wycombe Wanderers.
That nucleus of a team has stuck together at the Balmoral Stadium, when part-time clubs across the country have been scrambling to get squads together.
East Fife are the opponents this afternoon and while the first priority is to ensure they at least stay in the division this season, there is ambition there for something greater.
"I think we're good enough to push for the play-off places but we have to make sure we're consistent, like last season," added Megginson. "With this squad and the quality we have, there's no reason we can't be in the top half of the table.
"The squad has had a full season together in League Two and there's obviously more quality in League One. But in terms of the competitiveness, it's the same. You have to fight for every game.
"We've got the core of the team still here and we've added to it. It's credit to the board and the chairman for offering long-term deals – I think there's a few boys up at the end of the season, myself included, but over the piece they're offering two or three-year deals. I've been at clubs where they do only offer one-year deals. It gives the club security and faith in the squad we have. It's up to us to repay that."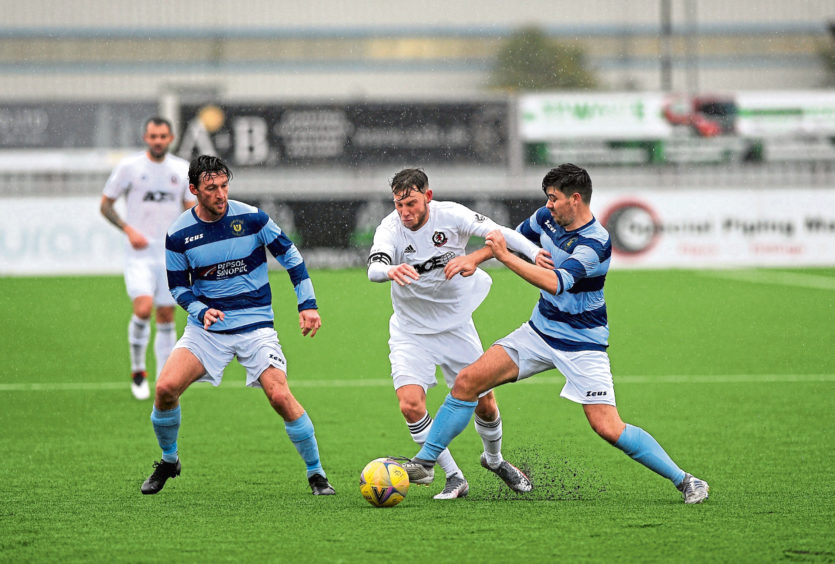 With so many uncertainties and difficulties in the world just now, starting a new football season could seem somewhat trivial. But the Saturday-3pm formula provides a welcome distraction
"It's another step up and another challenge for us to be successful. There's a buzz to get the league started after six or seven months not playing football.
"I still speak to a few boys in the Highland League; they're waiting until November then seeing what happens then. Getting the season underway gives you something to plan for and a focus, from what's going on in life currently."