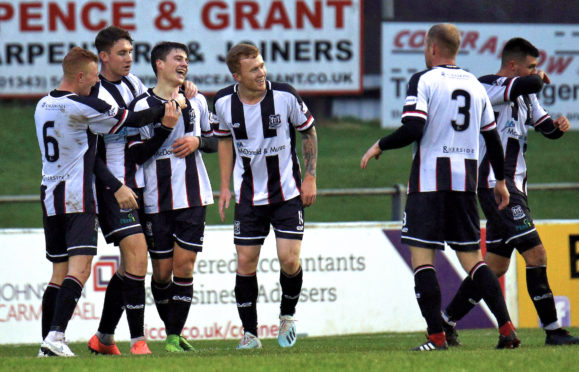 Rory MacEwan is hoping to salvage a silver lining from Saturday's Scottish Cup cloud – a lead role against Stirling Albion.
The young local product earned his first start in over a month as the Wasps visited Borough Briggs and repaid manager Gavin Price with a goal.
It was not enough for the Black and Whites, though, with the 26th minute lead overturned emphatically by the Championship outfit in the second half.
MacEwan is highly rated at Elgin, with the 21-year-old back for his second spell at the club after leaving in 2015 to attend Stirling University, playing for the Lowland League outfit for four years.
He was wrongly credited for a goal away to Albion Rovers in early October, so was delighted to finally break his duck. Now, he wants more.
MacEwan admitted: "I got the chance with Caley Thistle's Daniel MacKay prevented from playing by his parent club and Rabin Omar suspended. With those two missing they had to change both wingers, so I came in and had to take my chance.
"The gaffer had us pressing high and I won the ball off their boy in the middle and played a one-two with Kane Hester for the opener.
"I just hit it hard and low across the goal into the bottom corner, so that was quite nice.
"It was my first goal for Elgin. I was credited for one earlier in the season at Albion Rovers but that was actually Daniel's. It is a bit of a relief to get off the mark at last. I was a bit disa- ppointed to come off in the second half but the gaffer said he wanted a bit more height so he put Darryl McHardy on for a bit more of a presence, with us losing the game by then."
Despite a good start, Alloa were grateful to Kilmarnock loan goalkeeper Jamie MacDonald for a superb near-post save to keep out Elgin captain Brian Cameron's powerful near-post shot.
The Championship side were opened up on 26 minutes when Hester sent midfielder MacEwan into the box and he fired Elgin ahead with a low drive. Alloa were fired up for the second half and within three minutes were level, Scott Taggart crashing in a great volley after Kevin O'Hara's effort had been parried by Tom McHale.
McHale let Kevin Cawley's 20-yarder slip through his hands and in to give the visitors the lead on 57 minutes.
Six minutes later it was 3-1 when Elgin gave away possession and O'Hara set up Alan Trouten for a shot which McHale saved but O'Hara knocked in the rebound.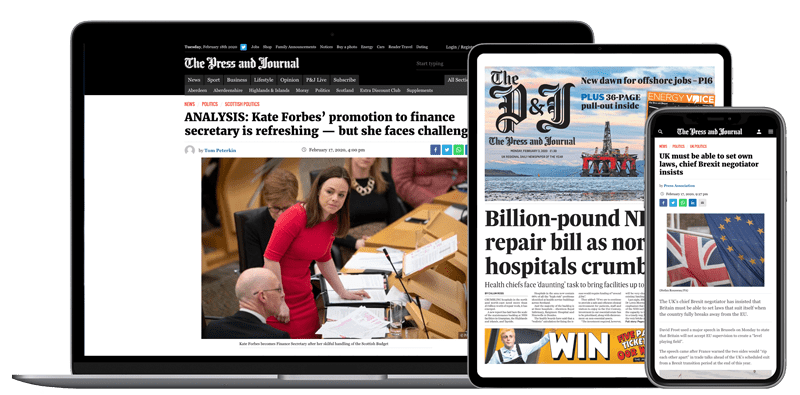 Help support quality local journalism … become a digital subscriber to The Press and Journal
For as little as £5.99 a month you can access all of our content, including Premium articles.
Subscribe