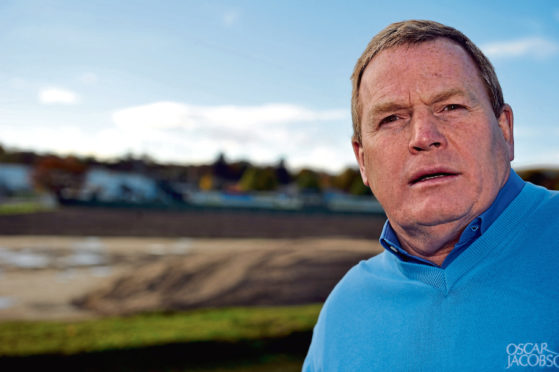 Elgin City chairman Graham Tatters says 67% wage cuts for all players and staff are needed in order for the Black and Whites to continue beyond August.
The Moray club are generating no income during the shutdown of Scottish football due to coronavirus, while the closure of Borough Briggs means they are making no revenue from hospitality or social events.
Although City were last week helped by their share of a £1.5million payment from the Scottish FA which was brought forward to help member clubs, Tatters says he has been forced impose cost-cutting measures on all members of staff at the League 2 club.
Tatters confirmed wages have been paid in full for this month, but he insists the reduction is vital in anticipation of future cashflow issues.
Tatters said: "We sat for two and a half hours last Monday night and went through every way we could save costs – and the only savings we could make was staff wages, so we asked everyone to take a 67% reduction in wages.
"When we did that, within hours we thought we would have a certain amount of months to go before we would struggle.
"We then got the club licencing and club academy Scotland money from the Scottish FA, which gave us another month.
"That extends it, but to go beyond August, we would need everybody to take that 67% reduction.
"We've already got a six-figure sum signed up for next year.
"We were doing so well, so we wanted some stability in the club.
"It's a difficult one, as we've got players signed for next year, and players we are still trying to retain as well.
"I don't think there will be a period when we haven't got to pay practically a full squad."
Tatters has been encouraged by the initial reaction to the wage cuts from players, with Elgin now awaiting the stance of PFA Scotland on behalf of the players, adding: "The response has been positive.
"We have asked them to sign a statement which changes their contract. Some are obviously concerned about where they would stand if they did that.
"They are waiting for PFA Scotland, but I would imagine they don't want anybody to take a reduction.
"I'm sure they have got to understand that if they don't take a reduction, there's going to be no football clubs for them to play with.
"In the meantime we are trying to deal with keeping the players onside. We don't want to put them in a position where they don't want to play for Elgin City because they are not happy with what we have done.
"I think nine players we contacted before the PFA representative stepped in said they would accept it. That's not to say the other seven or eight players didn't accept it, we just didn't have the opportunity to talk to them as they were not contactable on the night the manager talked to them.
"By the time they became contactable, they were concerned they were going outside what the PFA would wish for.
"Now the players are waiting for directions from PFA Scotland."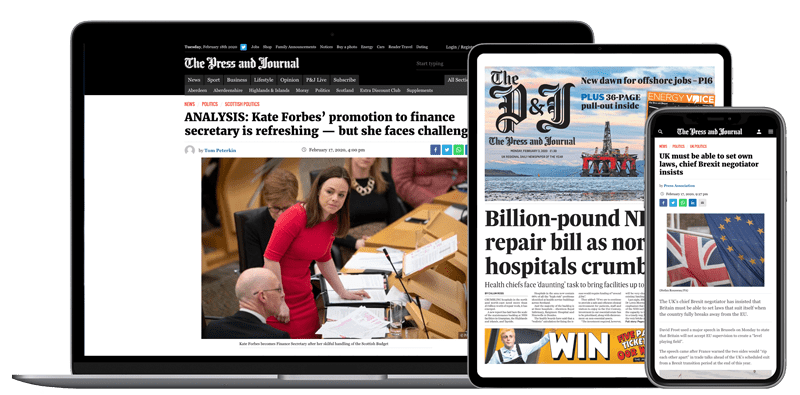 Help support quality local journalism … become a digital subscriber to The Press and Journal
For as little as £5.99 a month you can access all of our content, including Premium articles.
Subscribe