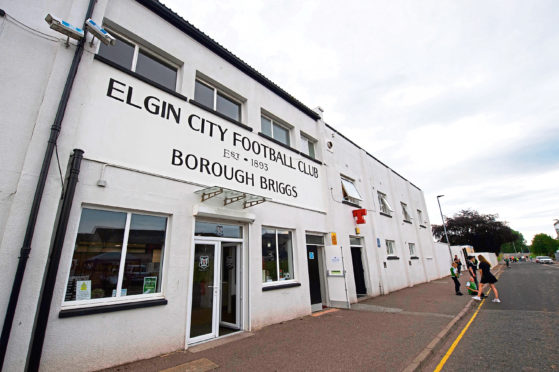 League 1 and 2 clubs have until Friday to indicate their stance on when the new season should begin.
Options to start the new league campaign in August, October and January are being considered by clubs in the bottom two tiers, ahead of a deadline set by the SPFL for June 26.
Premiership clubs are aiming to play a full season from August with the majority of top-flight clubs back in training, while a shortened 27-game Championship campaign is scheduled to start in October.
League 1 and 2 clubs could follow suit, while the option of an even further reduced 18-game season starting in the winter will also be discussed.
Separate League 1 and League 2 divisional meetings will be held on Monday, with Elgin City chairman Graham Tatters keen to discuss further details before committing to the Black and Whites' preferred stance.
Tatters said: "We've got to respond to the paper, but first of all we've got a meeting on Monday.
"We will be able to discuss the ramifications of different scenarios, whether we play from August, October or January.
"We have had a board meeting, and then we will discuss things on Monday to get all the answers to make a decision next week."
With crowds not expected to be allowed within grounds for several months, the financial implications of playing games behind closed doors is likely to be a key factor behind many clubs' decisions.
Clubs will also have to consider whether they will be able to adhere to the Covid-19 test and training protocols.
Tatters remains open-minded over when the new campaign should start, with the possibility of social distancing being reduced from the current two metre guideline when First Minister Nicola Sturgeon undertakes a review of the rule in the coming weeks.
Tatters added: "We want to play games, definitely.
"Nicola Sturgeon could reduce the social distancing to one metre, and then in a few months' time it could be reduced again and we could end up being allowed crowds of 500.
"I'd rather wait until we have some more definitive answers from the SPFL before we make a decision."