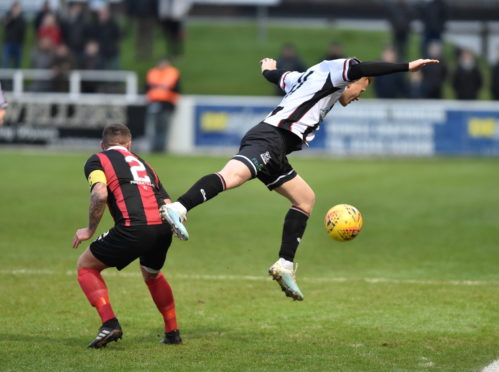 Elgin City have announced 21-year-old Conor O'Keefe has agreed a deal to remain at Borough Briggs for the coming season.
The forward, who joined the League Two outfit last summer, said: "I'm excited to be back after last season. We played a great style of football that suited my game.
"I'm looking forward to the season ahead, hoping to avoid any injuries and play a lot more games. Hopefully we can go one step further than last year."
Elgin were in the mix for the play-offs when the coronavirus crisis prematurely ended the Scottish season.
When football came to a halt, O'Keefe had made 23 appearances for the team across all competitions.
Club chairman Graham Tatters said: "We are pleased to gain Conor for another season.
"This once again gives the management team the continuity of another member of the squad who gave us excellent performances prior to the lockdown."