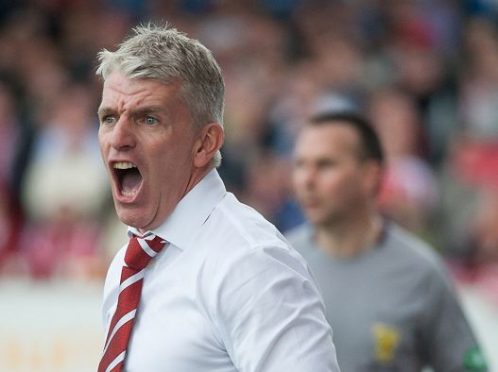 Jim Weir has made his first signing at Elgin City by appointing Gavin Price as his assistant.
The Jeanfield Swifts manager will join the Black and Whites after taking charge of his side's Scottish Junior Cup replay against Lesmahagow tomorrow.
Weir, who was appointed manager at Borough Briggs yesterday, insists he has been desperate to get back into the senior game and has even been playing junior football in the time since leaving his last management job.
He said: "I took a break from management after my last post at Brechin two years ago and that's long enough. The love of football has never left me and it's great to get back in. Football is all I have known for 30 years. It is my life.
"I was even playing junior football with Luncarty and Kinnoull at the ridiculous age of 45 because I missed the dressing-room banter and the adrenaline buzz you get from winning matches.
"I have always had this competitive streak.
"My focus was always on getting back into management but I knew I would have to bide my time because there are some big names waiting to get their chance.
"You are always learning in football and obviously looking back there were things I would do differently. That experience will stand me in good stead at Elgin City.
"I know what part-time football is all about at this level and I am looking forward to the challenge and working with the squad."
Elgin chairman Graham Tatters is open to the possibility of Perth-based Weir recruiting players from the Tayside and Angus areas where he has spent a large part of his career as a player and a manager.
Tatters said: "We have to try to find a budget as we are pretty well stretched.
"With Brora and Nairn here, we're being priced a lot out of that market. We're struggling with that area as people with ambition are going there.
"If we can get guys who would be prepared to travel, then great. It's once a fortnight and it's not a bad run here.
"They're finishing late on a Saturday night but the guys from Glasgow didn't seem to mind it.
"We hoped we could have put a side together from the local area. We missed out on the likes of Grant Munro and Ross Tokely who we had hoped would want to come back down for a couple of years playing in League 2, but it didn't happen. We have to find other avenues now."