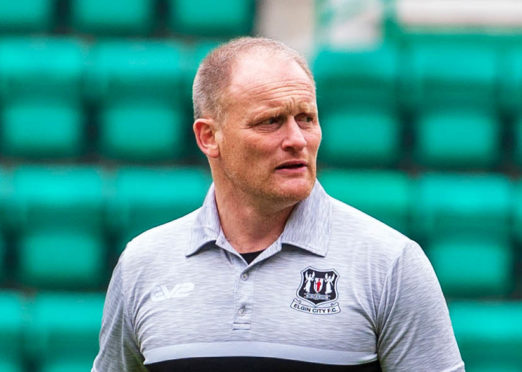 Elgin City manager Gavin Price hopes his Black and Whites squad for next season will start to take shape later this week.
Price has offers on the table for attacking duo Chris McLeish and Scott Roberts.
And on-loan trio Greg Morrison, Ross MacIver and Kyle Gourlay have been made offers after being released by their parent clubs.
The Borough Briggs boss is also hopeful of adding central belt-based players to his squad this week, having made winger Rory MacEwan his first summer capture last week.
Price said: "I had a few meetings last week down in Glasgow. There are a few players at other clubs I'm looking to try to get in.
"We will hopefully get two of these in this week. There are still some negotiations to go with some of the other guys at the club. We are hoping we will be able to keep some of them."
Price has high hopes for 21-year-old MacEwan, who previously played seven matches for City during the 2014-15 campaign before spending the last four years with Lowland League outfit Stirling University.
Price added: "Having played Stirling in the cup this season, I had the chance watch a lot of their games.
"Rory stood out and I obviously knew him as he was there when Jim Weir and I took over. He played a few games for us in the first team. But he has physically matured since then as he was just a young 17-year-old kid.
"Four years on, he has developed as a footballer and physically as well. I think he will be a good addition to the Elgin City squad.
"He's another north-based player, which is encouraging."