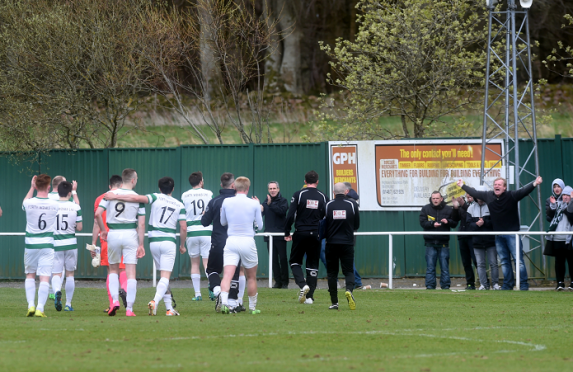 Fans have overwhelmingly supported the decision by Scottish Highland League officials to take no action against Buckie Thistle for listing youngster Callum Murray in last Saturday's draw at Formartine United.
The Press and Journal asked in a poll whether Buckie should have been cleared following the decision – and here are the results.
We asked: "Should Buckie Thistle have been cleared to go for the title after selecting an ineligible player?"
86% of our readers agreed that the club should be cleared and that the league had made the correct decision, while just 14% thought they had made the wrong call.
Buckie Thistle were last night cleared to play for the Highland League title this weekend following a row over an unused substitute.
Callum Murray, who was ineligible after returning from a loan spell at Deveronvale was selected against Formartine United, leading some to call for sanctions to be levied against the club.
One potential measure could have seen points deducted from Buckie, effectively ruling out any chance of them winning the league this weekend.
However, following a two-and-a-half hour meeting of delegates last night, it was decided that no further action should be taken against the Jags and they will now join two other teams in a final sprint towards the Highland League crown.