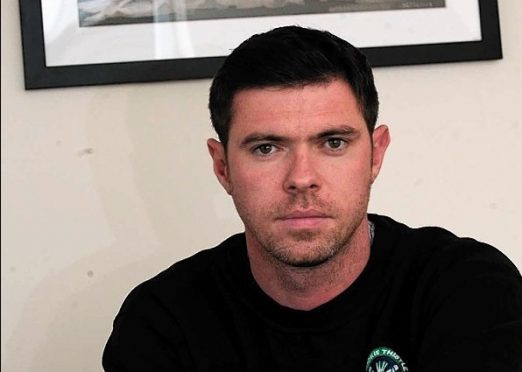 Buckie Thistle manager Graeme Stewart was disappointed in the manner his side conceded two goals after being 2-0 up against Lowland League champions East Kilbride on Saturday.
The sides meet again on Saturday and Stewart said: "The tie is still live but we're disappointed after going 2-0 up, and being quite comfortable, but we gave away a very sloppy goal just before half-time, which I was really annoyed about.
"Even their second goal was avoidable while we had to work hard for our goals.
"We were disappointed, but now it's down to a one-off game, and I'm sure we can go down there and cause them problems."
The former Caley Thistle midfielder believed goalkeeper Daniel Bell could have done better at both goals and added: "He should have stayed on his line for the first goal but Hamish Munro played their player onside.
"Our defensive line was poor there, but Daniel made the decision to come out, he didn't get there, and it's either a penalty or a goal.
"At the second one the wind made it tough for our goalkeeper and although I don't want to be too critical, if he had stayed on his line the effort would have gone into his hands."
East Kilbride manager Martin Lauchlan was delighted with his side's comeback and said: "It was certainly an eventful game, I knew Buckie were a good side and we didn't start the game particularly well, we got caught cold.
"There were a few tackles flying in as well so it took us a bit of time to get into the game, and by that time we were 2-0 down.
"It was a great comeback from my players and we had chances to score a few more, but the players have competed well all season and I knew they were capable of it."
Lauchlan believed his side's opening goal a minute from half-time was crucial in the outcome, when he added: "It was a great goal. Buckie like to have a high line and their two centre backs like to go and attack the ball, but they lack a bit of pace in behind.
"We were always going to catch them with that high line but it was taking us one touch extra to get the ball under control. In the second half I was confident our front four were going to create chances in what was an entertaining game."