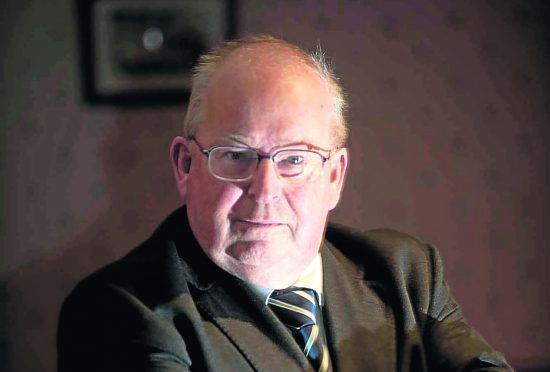 Highland League secretary and treasurer Rod Houston insists changing to a summer season is a decision purely for the member clubs.
Rothes manager Steven MacDonald believes the time has come for the debate to be had on changing the Highland League season.
MacDonald highlighted the postponement of seven league matches from a nine-game fixture list last Saturday as a clear sign playing during the winter months is problematic.
Houston said: "It's quite simple. If clubs want to go down the route of changing the league calendar for summer football then it is up to them to vote on it themselves. It is a matter entirely for the clubs.
"The league is governed by the clubs themselves. My job is to advise. I know that sounds like a diplomatic answer, but it is true. I must stress no club has put forward a motion to change the calendar. For that to happen a proposal would have to be put to the league management committee and, from there, I would expect some sort of task group to be formed to investigate such a move."
Houston believes a major assessment would need to be undertaken to ensure clubs make an informed decision should a request be made of the management committee.
He said: "Clearly, there would be ramifications, the two most obvious ones being the Highland League's relationship with the SPFL in the form of the pyramid system and the clubs' participation in the Scottish Cup every season.
"Summer football always sounds like a good idea but, in reality, it is easier said than done. Holidays, pitch remediation and fan interest during the summer months would also have to be considered and only when the clubs have that information can they make an informed decision."
Fort William's series of recent postponements due to an unplayable Claggan Park has become an annual event but Houston says there is no cause for alarm in trying to reschedule the matches, adding: "We're not at the stage of having a major issue of rearranging a lot of games to clear a fixture backlog but it is not looking great."