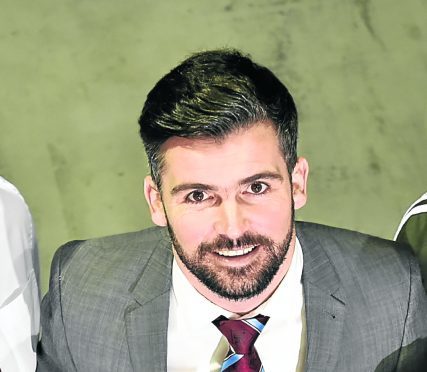 New Keith manager Dean Donaldson was unable to get off to a winning start as the Maroons succumbed to a 2-0 Highland League defeat by Wick Academy at Harmsworth Park on Saturday.
The blustery conditions made life difficult for both sides as goals from Sam Mackay and Richard Macadie earned Wick all three points.
Wick manager Thomas McKenna was pleased with his side's display.
He said: "We coped well in difficult conditions.
"It was a workmanlike performance. It certainly wasn't a day for playing good football.
"We played well in patches and our back five did well. I was pleased with the way the whole side contributed to the win."
Keith, looking to end a four-game losing streak, passed up a chance in the 20th minute when debutant Max Berton failed to hit the target.
The hosts edged ahead five minutes later when Mackay whipped home from 12 yards.
In the second half, Donnie Fraser and Cammy Keith both just missed out converting for the Maroons before Wick's Craig Gunn was clipped inside the penalty area by Gary McNamee with 67 minutes on the clock. Striker Richard Macadie sent Keith goalkeeper David Dey the wrong way with the resultant spot kick.
Maroons manager Donaldson said: "We were naive and not streetwise regarding the conditions.
"We gave the ball away too easily but the players gave me everything they could.
"They are still a fair bit off the fitness I would like."