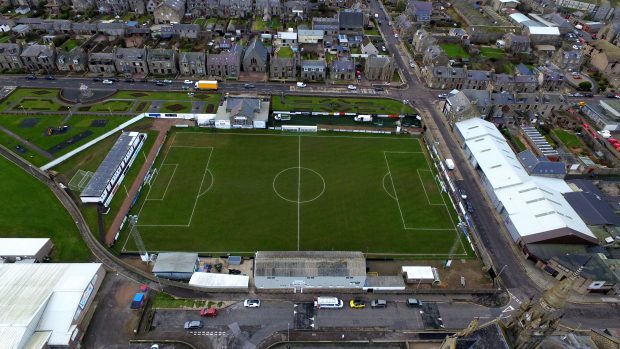 They will be dancing in the streets of Fraserburgh if the Broch can pull off the shock of all shocks in the William Hill Scottish Cup on Sunday but supporters won't be hearing Bluebell Polka ringing out from the Bellslea Park tannoy.
Broch chairman Finlay Noble remembers when the Jimmy Shand song used to be played at his home ground and it seems he is not alone, with one supporter requesting the club dusts down the ditty for one more rendition when Rangers come to town.
Noble said: "Somebody wanted us to play the Bluebell Polka by Jimmy Shand over the tannoy as that used to be played before the players ran out in the 1970s and early 1980s. I don't know why that was played but I can understand why we stopped playing it."
The choice of songs is not the only headache Noble has had to deal this week with accommodating the huge media interest also keeping him busy.
He said: "I've got a list of genuine people and a list of cowboys who are claiming to be with publications that I've never heard of.
"We are expecting 30 press at the game when we usually have just two or three in the Highland League so that alone shows you the difference in profile."
The busier workload than normal is keeping everyone at Bellslea Park on their toes but Noble could not be happier to see the club's hard work in ensuring the game goes ahead at their home paying off.
He said: "It wouldn't have had the same atmosphere and it was important to reward the players who have got us to this round and the fans who support us to play them at Bellslea.
"There are guys come here on a weekly basis to see Fraserburgh in the Highland League and it wouldn't be right to go somewhere else.
"This is probably a once in a lifetime thing so we should lap it up for what it is and we still have some older supporters who still talk about when we beat a really good Dundee here in 1959.
"It's the same with the lifeboat game in 1970 when Celtic came up to raise funds after the disaster as that was important for the whole community.
"We want the people who are here on Sunday to be able to look back on the time when Fraserburgh welcomed Rangers and hopefully gave them a right good game."