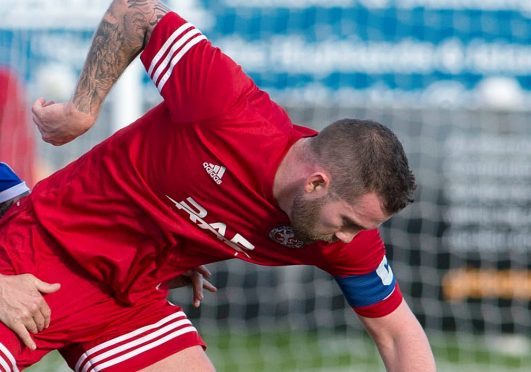 Brora Rangers captain Jamie Duff believes East Fife paid the price for failing to give their Highland League opponents the respect they deserved.
The Dudgeon Park men followed up their win at Stranraer in the previous round with another odds-defying victory as Colin Williamson's goal took them into the last 16 of the Scottish Cup and a tie at Premiership Kilmarnock.
Duff said: "Going into the game we believed that we could win as we had caused an upset at Stranraer but for it to actually happen again is a bit surreal. The boys were buzzing afterwards. I played with Scotland's under-21s and was at Inverness a long time ago but this result ranks right up there with anything I have done in my career."
Duff added: "No one gave us a chance. East Fife started in the same way that Stranraer did in that they thought they could turn up and stroll it. You would think that we would have been given a bit more respect especially having won at a League 1 side in the last round. That clearly was not the case as we were well on top early on and maybe they just did not fancy it as it was such a cold day but they did underestimate us."
A header from Williamson separated the sides at the break and the Fifers came out with a different approach in the second half.
Duff said: "They must have got a rocket at half-time because they played a lot better in the second half. Craig Thomson came on and gave them a lift. I played with him at Elgin and you could see the pace and quality he has.
"He gave us problems and we rode our luck a bit in the second half. Most of their chances came through mistakes from us and I am not sure if that was slackness creeping in but we got through those heart-in-mouth moments. Our fans created a great atmosphere.
"They know us and we know them which is great as that has created a family club and celebrating with them at the end was brilliant."
Duff added: "Fraserburgh still have to get past Rangers but to have four Highland League teams in the draw for the last 16 is unheard of."