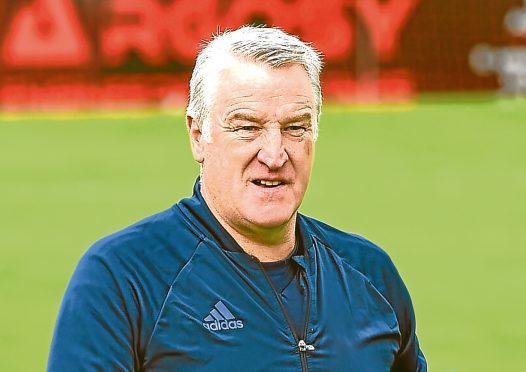 Formartine United's rearranged Scottish Cup match against Cove Rangers at North Lodge Park will now take place next Tuesday.
The game was scheduled for next Wednesday but the fourth-round tie has been moved to avoid a clash with Fraserburgh's televised match against Scottish Premiership side Rangers at Bellslea.
Cove Rangers manager John Sheran was happy to accommodate the switch as it paved the way for Broch's tie against the Ibrox side to be selected for Sky Sports coverage.
Sheran said yesterday: "The only way Sky Sports could broadcast their cup tie with Rangers was if our game was moved to the Tuesday night.
"We were contacted by the SFA and we were happy to switch the game to help Fraserburgh.
"The match officials for our game against Formartine were appointed yesterday, so we had to wait until we heard back that those arrangements were now in place for the Tuesday night before we were able to make any announcement about the change of date.
"We were happy to help a fellow Highland League club like Fraserburgh recoup the sums of money they have already had to fork out to host the Rangers tie.
"It's great for the Highland League and for the Broch, so we're happy to move our game."
Formartine United first-team coach Jerry O'Driscoll was also pleased with the decision to bring the tie forward.
He said: "I'm sure all of the players from both teams will want to watch the Broch take on Rangers on television.
"Seeing one of our Highland League contemporaries against one of the biggest clubs in the country is of huge interest to us all.
"The Highland League is a community and if moving the game helps the Broch then we were happy to do it.
"It also means we will have the opportunity to watch one of the biggest games in Highland League history, so it makes sense for all parties."