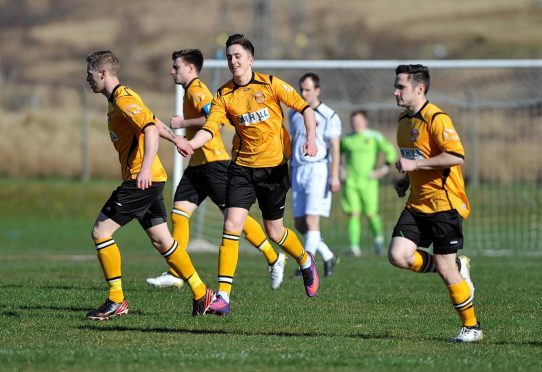 The future of Fort William Football Club hangs in the balance after it emerged that all six directors will step down at the end of this season.
Among those stepping down are Stewart Maclean and Gerald McIntyre, who have contributed significant sums of money over the last five years to keep the club afloat.
Secretary Marie McMillan, Michael MacEachen, Stewart Leitch and Ronnie Maclean will also be standing down.
Fort William made an appeal last April to attract new volunteers to help run the Claggan Park club but with little success.
The Lochaber outfit's existence is now in doubt if a new group is not found to take on the responsibility of running it.
Stewart Maclean said: "After a five-year commitment I do not wish to continue underwriting, with a fellow director, the funding of the club.
"More importantly, I do not have the time required to continue attending to the day-to-day business of the club but I will meet all of my obligations to the club until the end of this season.
"Fort William FC is an asset to Fort William and Lochaber, something that we all recognised when we became involved five years ago, and hopefully a new board will step forward.
"A lot of work has been done over the last five years in structuring the club and the new board will benefit from these endeavours."
Fellow director Ronnie Maclean said: "It is time for the next generation to step up and ensure the future of a West Highland football team in the Highland League.
"There are important decisions to be taken over the next few months. The out-going directors have all confirmed that they will give every support to the new board and new committee members.
"By advising of our decision at this time we believe that the new board will have time to settle in before the start of the 2018-2019 season."
Highland League secretary Rod Houston said: "The league is very concerned about the news and we can only hope that the Lochaber community rallies round its football club."
Fort William secretary and director McMillan said: "As we step down we wish to take the opportunity to acknowledge the commitment and work of the small band of volunteers, the management team, the dedicated squad of players and the support of the many club sponsors and loyal supporters."
Any individual or group wishing to take the club forward should, in the first instance, call 07836 608 089 or 07803 049 571.