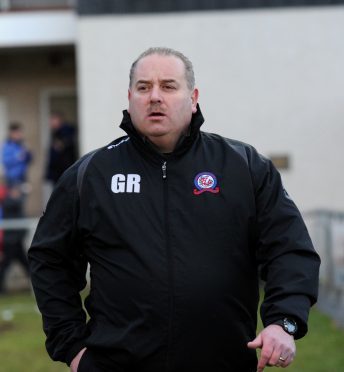 Turriff United are looking for their third manager in a month after new boss Graeme Roy resigned.
The former Rothes boss was installed as manager until the end of the season following Ross Jack's dismissal on January 8 with the offer of a two-year deal should his tenure for the rest of the campaign prove successful.
Roy is joined in leaving the Haughs by assistant Ian Bruce with their departure coming just 48 hours after the club announced plans to introduce its local talent from the club's youth system to the first team in the next two seasons.
Following the departure of the management team under-20 manager Steve Scott has been placed in charge for tomorrow's home game against Wick Academy.
Tomorrow's hospitality package which was scheduled to be hosted by Roy and include a question and answer session with the chairman George Manson has also been postponed.