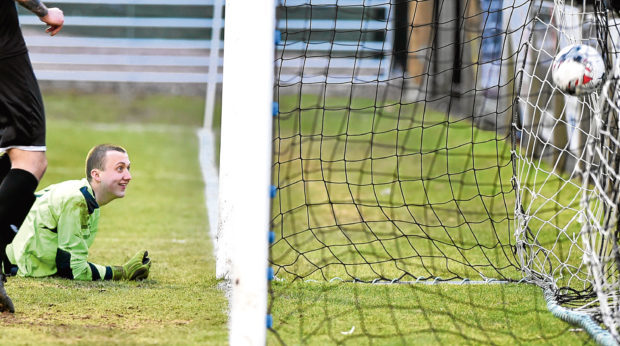 Fraserburgh romped to victory to set up a tricky Breedon Highland League Cup second-round trip to Nairn County.
Paul Campbell's five-minute hat-trick started the rout and, just after the break, 17-year-old Andrew Hannar scored his first – then 60 seconds later his second – goal in Highland League football to emphasise the home side's superiority.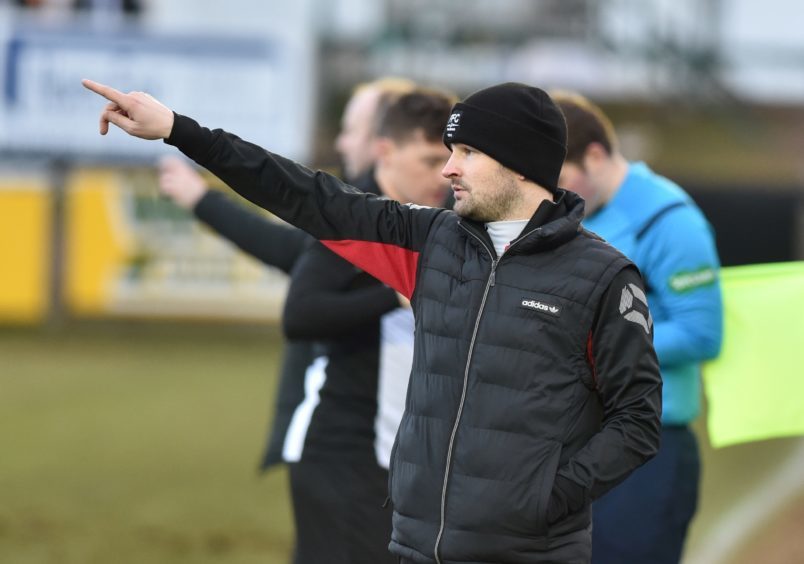 Broch boss Mark Cowie said: "This is the first time this season we've had a few players missing but the guys who came in were excellent.
"It showed that the next crop of Broch youngsters are just as good as ever, but it was good to get that early goal against a team who are going to sit in, and it was equally good for Paul to score that really quick hat-trick.
"Andrew came on after half-time. He has a bright future, he's big and strong, he scored a great goal and Kieran Simpson also headed a debut goal."
The Broch handed a first-team debut to teenagers Kieran Simpson and Stewart Rennie
The Broch took the lead in the fifth minute when Fort failed to clear their lines and Paul Campbell hammered the ball past Martin MacKinnon from eight yards.
Campbell added his own and the Broch's second goal two minutes later when he found himself unmarked on the six-yard box and he confidently tucked the ball into the corner of the net.
In the 10th minute Campbell completed his hat-trick, shooting low past MacKinnon.
In the 24th minute it took a superb flying save by MacKinnon to keep out an Aidan Combe curler from the edge of the box but Combe was not to be denied and 60 seconds later he fired the ball into the roof of the net from 12 yards.
Ten minutes later Campbell made it 5-0 from virtually on the line when he turned in a pinpoint Combe cross.
Campbell's reward for scoring those four first half goals was to make way for veteran striker Graham Johnston at the interval.
Ten minutes after the restart the Broch made it 6-0 when substitute Andrew Hannar scored with a superb 16-yard strike, his first in the Highland League.
The youngster had only 60 seconds to wait to notch his second when he drifted in at the back post to nod home a deep cross.
In the 65th minute Broch midfielder Simpson marked his first start with a debut goal, a superb back-post header which flew high into the roof of the net.
It was 9-0 in the 79th minute when a trademark Johnston 30-yard free kick into the postage stamp corner beat MacKinnon.
Disappointed Fort co-manager Ali Smith said: "We found ourselves 3-0 within 10 minutes, that after telling the boys how important it was to start well.
"We were a mile off it in the first 15 to 20 minutes but I thought we improved a little bit towards half-time, we started the second half well but then fell away again."