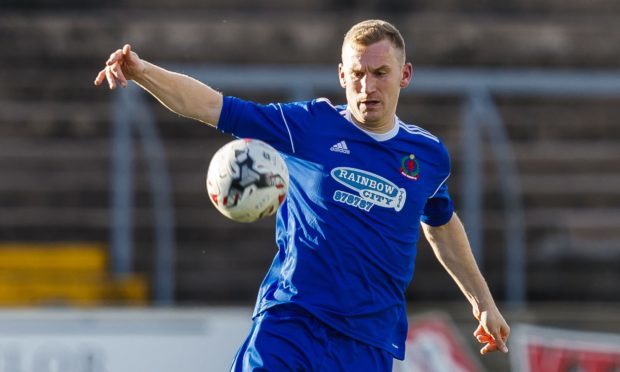 The games are coming thick and fast for Cove Rangers but captain Eric Watson insists his side can handle it.
The Highland League leaders take a break from league duty as they contest their second final of the season at Harlaw Park tonight in the Morrison Motors (Turriff) Aberdeenshire Shield.
Junior team Banks o' Dee stands between Cove and what would be their first trophy of the season after Formartine United edged them in the Aberdeenshire Cup.
Watson, who helped his side reach the last 16 of the Scottish Cup, is braced for a busy finish to the campaign.
He said: "Although it's a final it's a pity that we are having to pack so many games in towards the end of the season.
"This is a great final to be involved in but our eyes are kind of firmly fixed on winning the Highland League even though we will do our best to win the shield."
Watson knows stopping former team-mate Jamie Watt will be key to ensuring his side keeps a clean sheet.
Veteran striker Watt has been in prolific form for Banks o' Dee in this year's tournament but his former captain thinks he might have the measure of the veteran attacker.
Watson added: "To be honest, I would prefer to face a big, burly striker – someone with the build of ex-Buckie Thistle forward Stevie Bruce, rather than a wee striker such as Jamie.
"Marra Bruce was a big unit of a guy and we always used to have big, honest battles and that was something I quite enjoyed.
"But the smaller guys are much trickier and able to move their bodies quicker.
"I think Jamie is actually fitter now than when we first played together.
"He's certainly not the quickest and he's not the strongest, but he definitely knows how to find the back of the net and he also knows where to pop up in the box.
"You just can't give Jamie a yard of space because if you do the ball's in the back of the net.
"I believe that the more experience Jamie acquires the better he gets as a goalscorer. The older he gets, he probably does less running, but he seems to have the knack of knowing exactly where the ball is going to drop and nine times out of 10 he is usually there."