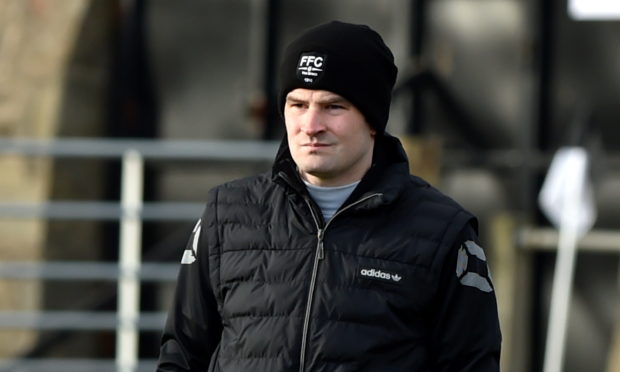 Fraserburgh manager Mark Cowie and assistant James Duthie have been rewarded for the club's recent record-breaking Scottish Cup run with new five-year contracts.
The Broch reached the fifth round of the competition for the first time last month before losing 3-0 to Rangers at Bellslea in the first televised game to feature a Highland League club.
Cowie said: "I'm delighted. The new deals will keep us here until the end of the 2022-2023 season at least.
"It shows that the guys at the club believe in the long-term future of Fraserburgh and what we have been able to achieve.
"In the past the Broch have always been known to back their managers and it's no different with me. They have been excellent in dealing with any requests I've made. Both parties are delighted that the new contracts have now been signed and hopefully we can look forward to another successful five years."
Cowie added: "I've been here for the last two-and-a-half years, there's still a steady stream of youngsters coming through the youth system here at the Broch and I think that will continue.
"Hopefully we can get these talented youngsters in and out of the first team between now and the end of the season to see if they're ready for next term.
"If they're not we have enough local junior clubs we can loan them out to so that they can learn a bit more about the game before returning to us.
"The current crop of 14- and 15-year-olds are looking really promising.
"Youngsters always surprise you and there are always one or two come from nowhere in a short time."