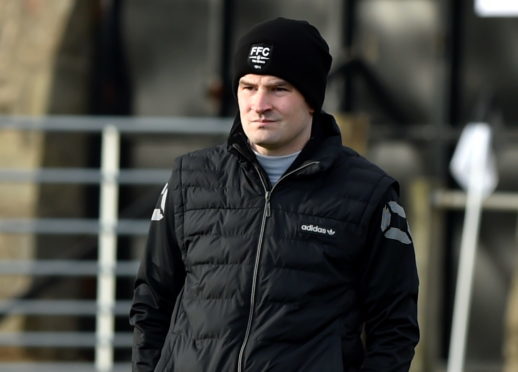 Fraserburgh manager Mark Cowie is relishing the chance to take on Cove Rangers in the semi-finals of the Breedon Highland League Cup.
The Broch advanced to the last four by beating Nairn in a seven-goal thriller at Station Park on Saturday.
Fraserburgh will play Highland League table-toppers Cove for the right to make the final, boosted by the fact that they and Rothes are the only sides to take points off John Sheran's men in the league this season.
Cowie said: "We have got the toughest draw we could have got. But if we are going to win the cup, we expect to have to beat the best team at some point.
"Cove will also look at it as a tough game. If we play them under the lights at Bellslea then nine out of 10 times it's a classic."
Fraserburgh took the lead in the third minute with a close-range finish by Paul Campbell, only for Nairn to quickly equalise through Dylan Mackenzie.
Both teams then hit the frame of the goal. Fraserburgh's Willie West saw a looping header strike a post, while, at the other end, Adam Porritt's free-kick cracked off the bar.
County went in front early in the second half courtesy of a powerful shot from Kenny McKenzie.
However, Fraserburgh then took control of the game. Greg Buchan scored with his first touch after coming off the bench and Paul Young gave his team the lead again with a cool finish.
A penalty from Gary Harris proved to be the winner as Nairn could not find an equaliser after Max Ewan's late header put them back within striking distance of the visitors.
County manager Ronnie Sharp believes his players need to be mentally tougher.
He said: "We were not strong enough mentally and too naive at times. It does not matter how old you or are how young you are, you need to drive yourself through the tough parts of games and make brave decisions but we do not seen to do that.
"We seem to go into our shells too much and that is the problem. We have done that a few times this year and seem to accept what happens."