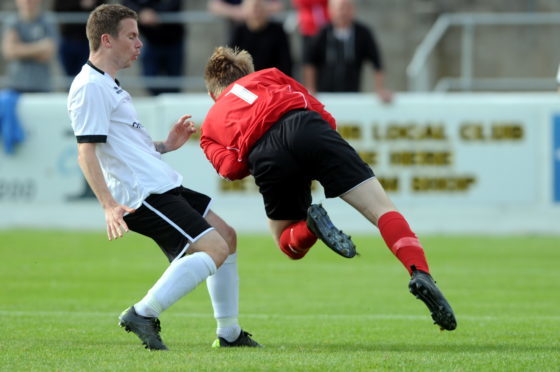 Ian Penwright is prepared to give football one more go in the face of chronic knee problems.
Former Caley Thistle youngster Penwright damaged his cruciate ligament against Nairn County last August and has not played since.
Following years of issues with his knees, including them locking and leaving him struggling to walk, he has come to terms with another setback effectively ending his career.
He is out of contract but plans to go back to pre-season training with Clach, where he has been since 2014 after returning from a three-year absence from the game. However he missed the majority of last season through his cruciate ligament injury and opted against getting an operation, as he could not afford to take time off work.
Penwright is optimistic about making a return in pre-season but accepts that if there are any further problems, he will be forced to call it a day.
He said: "I've had problems with my knees for about six or seven years now and I keep thinking that's the end of it. I thought this was going to be it but at 29, I'm still quite young and feel as fit as I have done my whole life.
"I did my cruciate last August and it probably needed an operation, but I couldn't take months off work. I've been going to Sean Webb and he's been taking me through exercises and is very happy. I've been going out for runs with Stuart Leslie and not had any problems but I've not done any turning yet. I could go back and turn for the first time and that could be it.
"I'll have one more crack. If it gives again or if there's pain, there's no way I can go on. Sean said a lot of it is in your head – going into my first 50-50 challenge wouldn't bother me. It's all or nothing. I wouldn't hesitate. I'll give it my all one last time."
Penwright is not the first Clach player to turn to Webb, a physiotherapist at Raigmore Hospital, for help. Defender Martin MacDonald came back from two years out with a cruciate ligament injury thanks to help from Webb and Raigmore's physio department.
Lilywhites boss Iain Polworth has encouraged Penwright to come along for pre-season and the 29-year-old admits the last few months away from the game have been difficult.
He added: "Every Saturday the boys are going away and while I'm still part of the Clach group chat, you don't feel involved. I've not been to many games as it can be a bit depressing."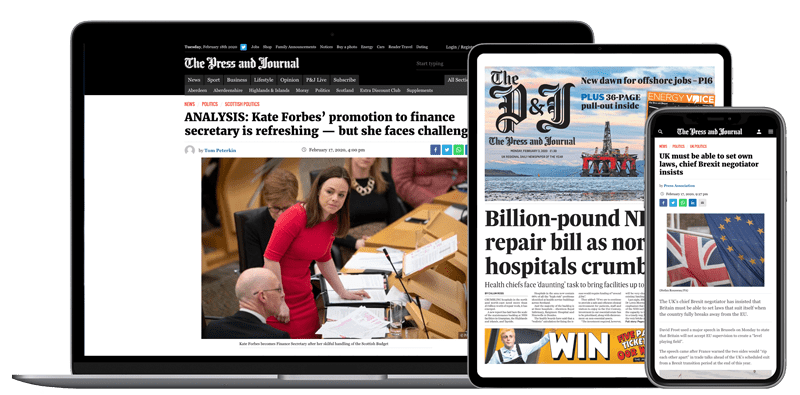 Help support quality local journalism … become a digital subscriber to The Press and Journal
For as little as £5.99 a month you can access all of our content, including Premium articles.
Subscribe