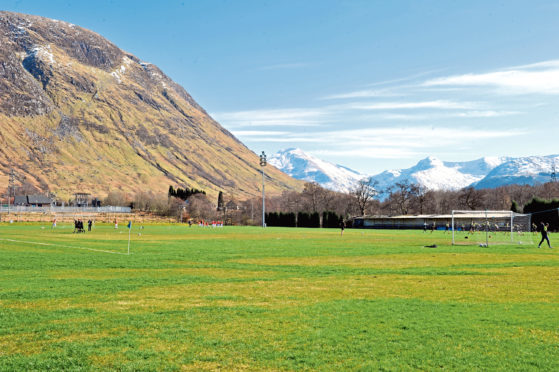 Highland League secretary Rod Houston insists the league's management committee was bound by its own rules in handing out a nine point penalty to Fort William.
Fort were give the deduction and a £150 fine for fielding an ineligible player for three matches on Thursday.
The sanctions have been viewed as severe by some but Houston claims league officials had no option but to take the course of action after making changes to the rules after Buckie Thistle named an ineligible player on their bench at the end of the 2016-17 season after he had returned from loan at another club.
Houston said: "It is fair to say that the League Management Committee was very aware of Fort William's current difficulties, and had no appetite for the application of the penalty element, but was obliged by the mandatory nature of the rules to impose the penalty it did.
"The league's view is that it will apply sanctions within the terms set out for any breach of its rules, without fear or favour, because the rules are agreed by all clubs in membership, as is compliance with those rules.
"The Highland League's constitution and rules are published annually on its website."
Houston believes there are crucial differences between Buckie and Fort William's registration issues.
Looking at the most recent incident, Houston added: "The difference between this one and the previous one is that not only did the player in question play on three occasions, but the rules governing the case were significantly different from those in 2016-17.
He said: "The issue of player eligibility can arise in connection with any match in any of the SHFL's competitions.
"However, in the last three seasons, it has cropped up with respect to league championship fixtures on two separate occasions.
"The only common thread is the title player eligibility.
"The first instance related to the eligibility of a player listed by Buckie Thistle for a match during 2016-17. The player was listed as a substitute and was not fielded during the match in question.
"When the matter was considered by the LMC, there was a realisation that the rules as framed at the time generated some ambiguity. For example, does listing a player on the team line amount to an offence or is it the actual act of playing in the match?
"In that case, the LMC decided that the club had not breached the terms of the rules at that time.
"However, the LMC also decided that the relevant section of the rules should be rewritten to provide greater clarity, so amended rules were adopted at the league's annual meeting in 2017.
"What is important to note is that the rule relating to imposition of penalty was unchanged during and since that revision. The penalty remains a mandatory combination of points deduction and fine.
"The only discretion the LMC has is the scale of fine with the rule providing for a maximum of £500 per match in which the rule was deemed to have been broken."