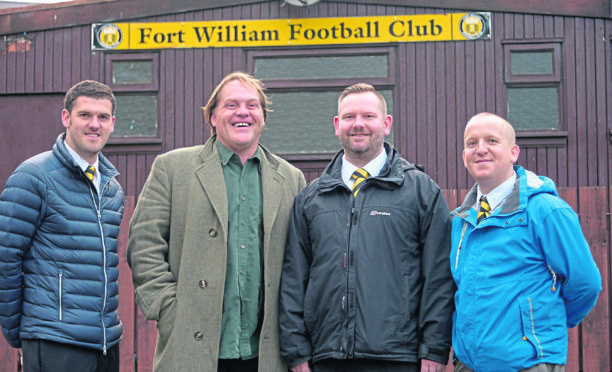 As the challenges facing Fort William have intensified in recent weeks, the determination to revive the Lochaber club's fortunes has only increased.
Fort faced uncertainty towards the end of last season when all six board members stepped down, with the club considering switching to the North Caledonian League.
The incoming trio of directors – Colin Wood, Samuel Lees and William Edwards – made clear their intention to keep Highland League football at Claggan Park, an outcome which was confirmed prior to the handover of the club in June.
The new era generated fresh enthusiasm but it has been far from plain sailing. Saturday's 11-0 defeat by Cove Rangers is the sixth double-figures loss for Kris Anderson's side.
The fielding of an ineligible player has seen the club hit by a nine-point deduction and £150 fine by the league, while Fort will this month lose secretary Marie McMillan and treasurer Alex MacNab when the long-serving duo step down from their roles.
A meeting on Sunday will aim to replace those vital roles, which can help in running this charming club whose ground is tucked into the foothills of Ben Nevis.
Among those to get involved at committee level during the summer is Michael MacKinnon, a worker at the town's aluminium factory. Never once did he envisage this would be easy but, despite all that has elapsed, MacKinnon highlights progress lost amid the on-field struggles.
He said: "We were struggling to get a manager in. It took about five weeks.
"We were late on the go and five guys showed up to our first pre-season session.
"Everyone sees we are getting beaten 11-1 or 10-0 but, to us, we are winning. It would be really easy to get disheartened and say it is not worth it. But it is.
"We could see from a distance before we took over that it was literally going to be building the club up from scratch. If people were here from the day we came in to now, they would see that three points to us is having 11 players on the pitch. We are not trying to be negative but we are at that stage."
The club has faced a long-running challenge to compete with shinty, which is the dominant sport in Lochaber.
While that is unlikely to change, MacKinnon has long-term designs on helping football's cause. The 36-year-old added: "There's an attitude where Fort William Football Club is always last and it's a bit of a joke.
"We need to get people back interested in year one.
"We have actually got really successful youth teams but the gap between the under-17s and the first team is huge. Two or three years down the line we may look at a reserve team. We need somewhere we can keep the youth interested right through to first team and right now there is nothing to catch them. A lot of them just go back to shinty because there's a second level."
At the heart of the summer project has been the refurbishment of the Claggan Park social club which has been driven by Wood, who runs Linnhe Lochside holiday park. Wood is intent on making it a focal point for football in the area and the 46-year-old said: "Our first aim was to get the social club back. It's the heart of the club but it was closed through neglect. It's been lovely to see it full and jumping again. We now have a meeting place for players, where we can bond. It's nice to see Claggan being embraced again and back in its glory."
Given the challenges already faced in the space of three months, you could be forgiven for thinking Wood has had second thoughts about getting involved? Think again.
"If we had stopped and finished at any point, all we would have left is regret. It has just made us stronger," he added.
A long road lies ahead but Fort William undoubtedly have the heart to make the journey.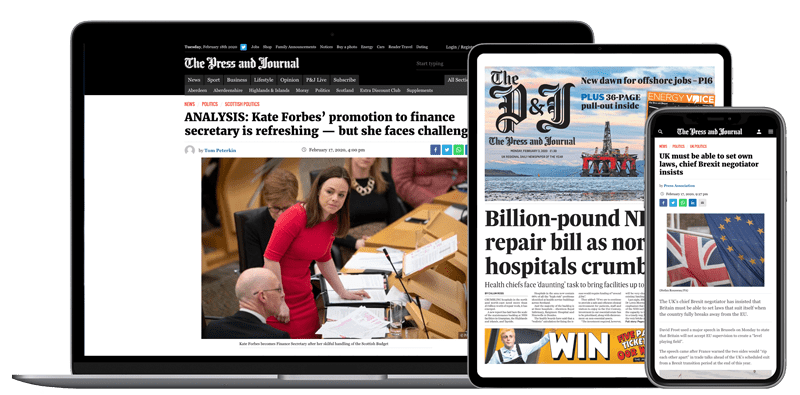 Help support quality local journalism … become a digital subscriber to The Press and Journal
For as little as £5.99 a month you can access all of our content, including Premium articles.
Subscribe