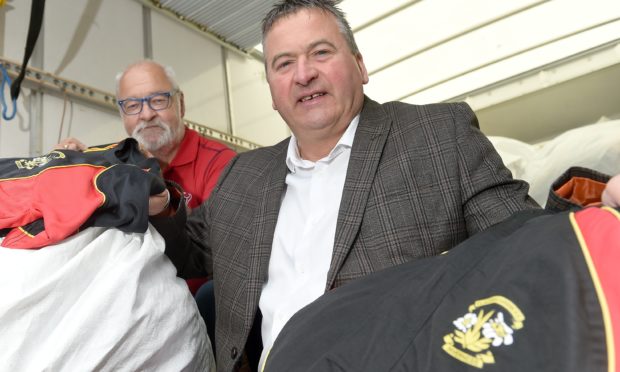 Clachnacuddin chairman Alex Chisholm insists the Lilywhites will take their time appointing a successor to Iain Polworth, who resigned last week.
Chisholm was on holiday when Polworth stepped down after his side's poor start to the campaign.
Polworth's assistant Ally Ewen and first team coach Kevin Munro have been placed in temporary charge.
The Clach chairman said: "In light of Iain's decision we have to move on and see where we go from here.
"We have already had a bit of interest and there have been a lot of names thrown about. I'm going to sit down with the other directors this week, see where we are and try to get the right person for the job.
"People in football know what we have and what we don't have. After the initial chat with the board this week we may or may not advertise the post.
"We have an idea of where we want to be, it's a case of finding the right person to help us get there. We know that's not an easy job as it's one we've not had for 10 years since our previous manager Robbie Williamson left the club.
"We need to get the right person or people to take the club forward. We're not blessed with being a 'splash the cash' type of club but we have the right values and a great youth system with fantastic coaches.
"We're a community club and that is where our strengths are. We have great backing from the Orion Group who have renewed their sponsorship this year. Rab Mulheron, who is working full-time at Orion, has been seconded to Clach as part of his role."
Chisholm paid tribute to Polworth for his work at Clach over the past decade.
He said: "I don't think what Iain has contributed to this club will ever happen again. I've known Polly for many years. His commitment to Clach is second to none.
"We just can't praise him highly enough for what he's done. I was deeply disappointed when he told me he was going to step down. I had a lot of chats with him and I tried my best to get him to change his mind.
"But Iain is such an honest person. He felt he was accountable and things needed freshening up. But I told him we were all accountable.
"I respect Iain's decision to step down but I don't agree with it as he still had the backing of the players and the board."