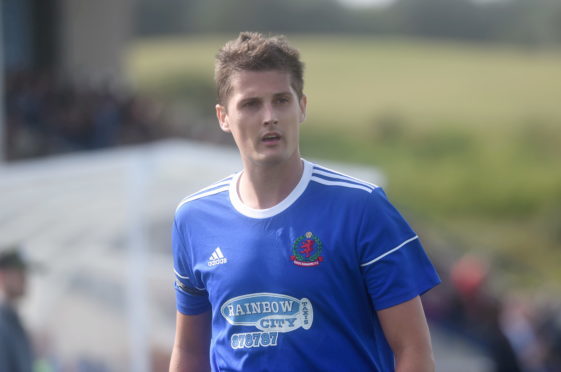 Cove Rangers striker Daniel Park was back at training last night and hopes to put himself in the frame for a place in Saturday's Scottish Cup second-round replay at Auchinleck Talbot.
Park was an absentee last Saturday as the sides battled out a 1-1 draw at Balmoral Stadium and he is eager to make an impression when he returns to the squad for Saturday's trip to Ayrshire.
He said: "I was best man to my cousin at his wedding in Austin, Texas at the weekend so I was as far away from Balmoral Stadium as you could possibly get.
"I was over there for six days and our manager John Sheran understood the circumstances but I will be at training tonight and trying my hardest to get in the team on Saturday. I've watched the highlights of the first game and having spoken to a few of the guys I think we did have enough chances to win the game on the day.
"I think the penalty awarded against Eric Watson for hand-ball was a bit suspect as he wasn't very far away at all when the ball was fired at him, so I don't really think there was much he could do about it.
"Reading the match reports it would also appear that our keeper John McCafferty made a few good saves to keep us in it toward the end of the game."
Looking further ahead to Saturday's replay, and the prospect of a trip to face Fraserburgh at Bellslea for the winners, the 28-year-old son of former Cove and Keith midfielder Graeme Park knows victory for his side guarantees Highland League representation in the cup in January.
He said: "I've haven't played at Beechwood Park in Auchinleck before so I'm looking forward to that and I think there will be a big crowd, possibly as many as 1,000 which should make it a great atmosphere. We're used to playing in big games such as cup finals and I'm sure we'll rise to the occasion.
"To be honest I would have preferred somebody other than the Broch but if we beat Auchinleck at the weekend at least there will be a Highland League club in the fourth round of the Scottish Cup."