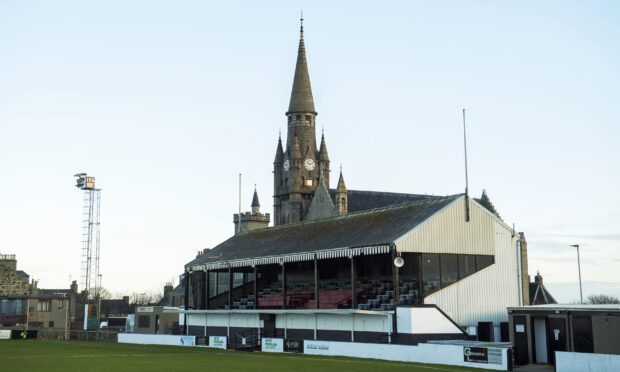 The Highland League management committee will decide next month if Saturday's match at Bellslea between Fraserburgh and Keith will be replayed of if the Broch will be awarded all three points.
Referee Liam Duncan abandoned the game with just 13 minutes to go due to high winds with Fraserburgh leading 4-2 at the time, having overhauled a 2-1 half-time deficit.
Both camps have differing views on the possible outcome, although neither disrespects the referee's decision to call an abrupt halt to the action.
Fraserburgh assistant manager James Duthie, said: "I didn't actually get to Bellslea until half-time as I had to go to the hospital with my dad.
"When I arrived at the ground it was the interval and we found ourselves 2-1 down as Keith had the strong wind at their backs it the first half.
"My first thought was that our players had done really well to be only 2-1 down against the elements.
"I totally understand that the referee is ultimately responsible for the safety and well-being of the players. Abandoning the match was a big call for him to make.
"We are bitterly disappointed however, as a win would have put is back to the top of the league table.
"Cove would still have had games in hand but to get the three points going into the festive fixtures would have been great.
"It was extremely frustrating for us all that Liam took the decision to abandon the game with just 13 or 14 minutes to go.
"We had battled so hard to turn the game around and at 4-2 ahead with all the possession and pressure I had no doubt that we would have gone on and won the game."
Maroons' manager Dean Donaldson feels the game should be replayed.
He said: "I would like to think that the committee will decide to replay the game.
"The wind was bad enough in the first half but after half-time it did get progressively worse.
"One of Fraserburgh's second half goals was wind-assisted from about 30 yards into the top corner. Another one came from a corner kick and went pretty much straight in so both goals were wind-assisted.