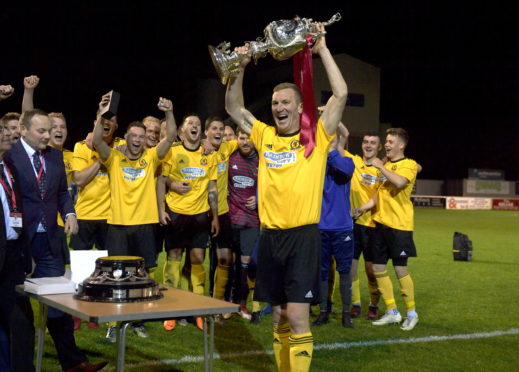 Eric Watson accepts his time at Cove Rangers looks set to come to an end but he is determined to go out on a high.
The Cove captain, who is out of contract at the end of the season, is hoping to claim his 13th medal in Highland League over the space of 12 years by leading his side to the title.
The Aberdeen side can claim the title tonight if they defeat Keith at Kynoch Park and Brora Rangers fail to win at Clach.
Watson said: "It's true, my time at Cove could be coming to an end. I'll be 37-years-old next week and at my age I really need to have game time as I still want to be playing for another year or two.
"My old manager and team-mate, Kevin Tindal keeps on reminding me he was 40 before he eventually hung up his boots.
"If things had worked out differently with the play-off against Cowdenbeath last season, I would have loved a crack at playing in the SPFL this term but that wasn't to be.
"I have done an awful lot of miles over the last 12 years while playing for Cove and I now have a young family to consider so at the end of the season I have a lot of thinking to do. My contract is up at Cove and there's not another one on the table.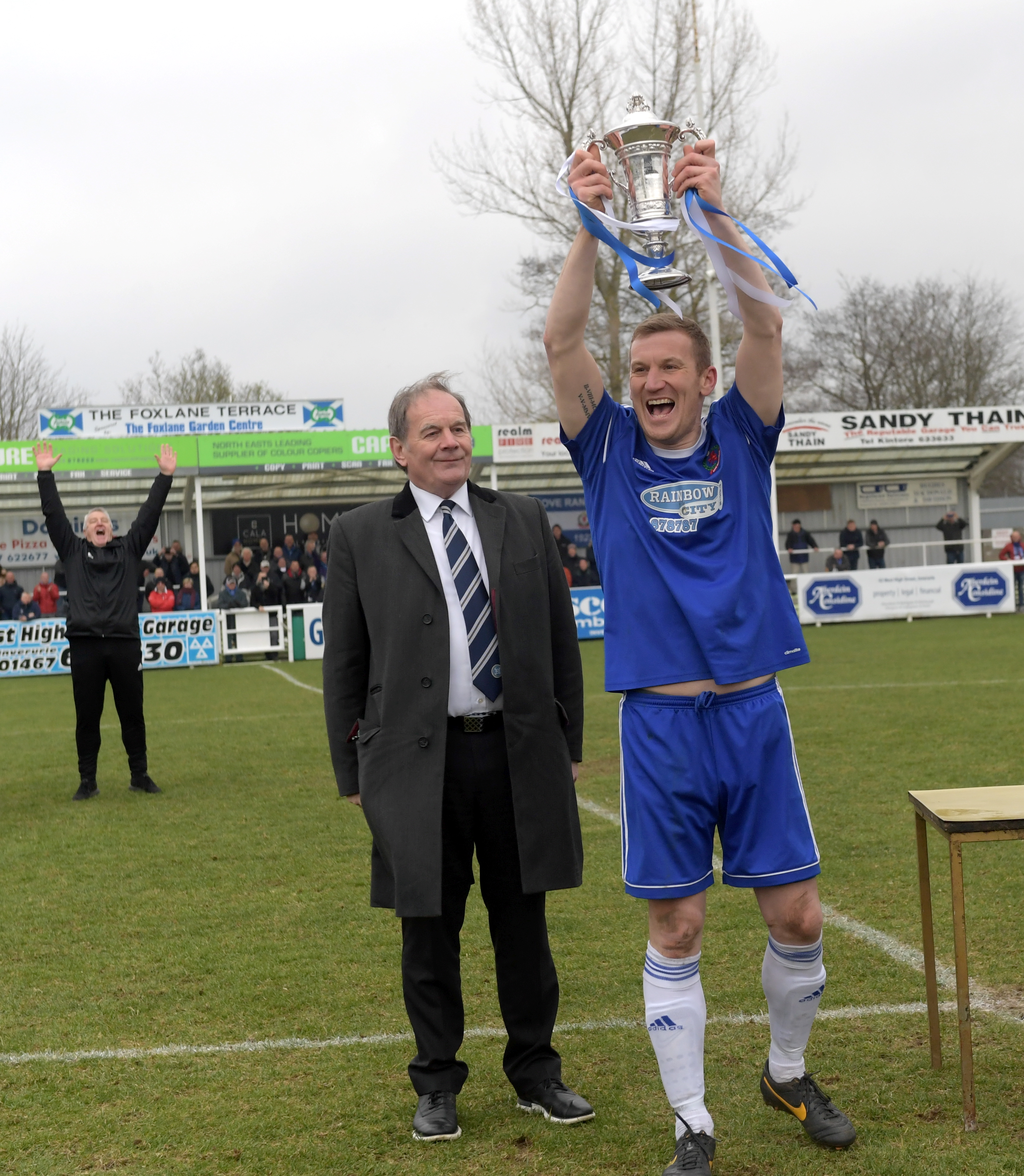 "I certainly wouldn't rule out going to another Highland League club but there are also a lot of junior clubs in and around the Aberdeen which might also be of interest.
"That wouldn't be a hardship compared to some of the miles I've put in already with Cove. I still feel I have something to offer the game but we will wait and see where we are at the end of this season."
Looking ahead to tonight's trip to Kynoch Park in Keith, Watson added: "We need to get the next couple of games done so that we can win the league and only then will we concentrate on the play-offs. Hopefully we can go a step further and do it this year.
"You never know I might just get a chance to play again this term. Last season we lost two key midfield players through injury at this stage of the season, Ryan Strachan and Grant Campbell. You never know what's round the corner in football.
"The game against Keith is another must-win game for us as the last thing we want to do is go to Forres looking for a win to clinch the title."
Should Brora Rangers win at Clach this evening, a draw against Forres would be enough for Cove to claim the title, if they beat Keith.