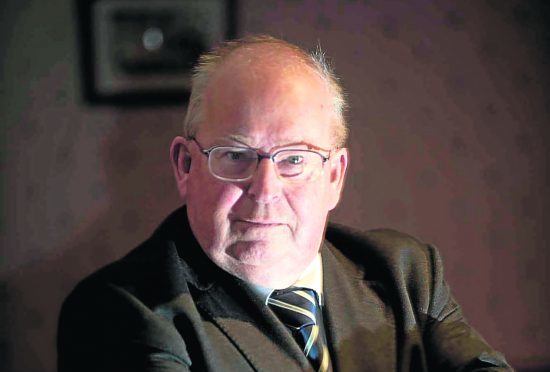 Highland League clubs will discuss four proposals at Monday's annual meeting in Lossiemouth as they prepare for life without Cove Rangers.
The Aberdeen side created history by defeating Berwick Rangers 7-0 on aggregate in the pyramid play-off finalto earn promotion to the SPFL.
Their departure to League 2 opens up a potential space in the Highland League and two of the prosposal set to be discussed at Monday's meeting are to consider either a Caley Thistle Colts team or Aberdeen juniors Banks o' Dee as a potential replacement.
The other options on the table are to continue with a 17-team league or to take a year to invite applications to join the division.
A Highland League source said: "The league has written to Banks o' Dee to enquire what their intentions are now that Cove Rangers have been promoted.
"Banks o' Dee may wish to join the Highland League because they are members of the Scottish FA and have signed up to the football pyramid.
"All of those options will be considered on Monday evening at the annual genereal meeting because every member club has a right to have a say on the matter."
If the league decides to continue with 17 teams then each club would enjoy two separate weeks off during the season.
Barry Wilson, Caley Thistle first-team coach and under-18s manager, believes playing in the Highland League would be beneficial for the club's youngsters.
He said: "John (Robertson) has spoken to the Highland League and has put forward a proposal. We're waiting to hear.
"The benefits that it would give us would keep our promising under-18s and 19s together as a team, because they'd be too old for the under-18s and we don't have a reserve side.
"We would be playing against men and organised teams, which would allow players to learn the physical aspect of the game."
The Caley Jags would impose a limit of two over-age players in their team, who would only play if they were coming back from injury.
Banks o' Dee chairman Brian Winton has repeatedly said the junior club would not be interested in joining the Highland League. Winton was unavailable for comment yesterday.
Meanwhile, the SPFL are to ask the Scottish FA to ensure that Highland and Lowland League clubs no longer have an advantage when it comes to player recruitment by aligning transfer windows across the game.
League 1 and League 2 SPFL member clubs believe that under a pyramid structure the transfer windows should be the same.
The issue was raised in March after high profile recruitments in the Highland League, and at a SPFL club's meeting earlier this month it was agreed to formally ask for a change.
The anomaly was highlighted when Brora Rangers were able to bring in former Caley Thistle and Dundee midfielder Nick Ross after the summer transfer window had closed, and their rivals Cove Rangers signed former Ross County and Hibs striker Martin Scott following his release from Cowdenbeath after the January transfer window had closed.